How do you bake a better beer bread?
You make this recipe, of course!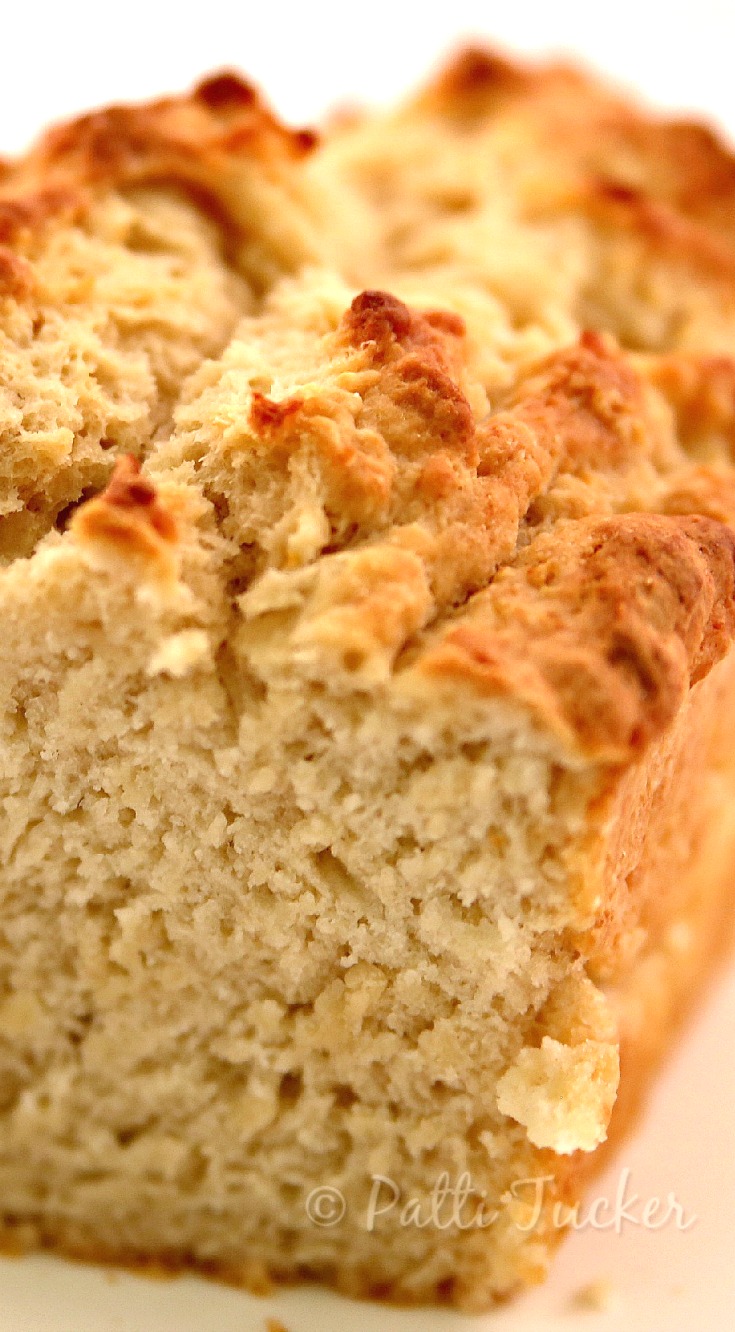 Oh, my babies…it is as tasty as this picture looks.
The bottom line: it has crispy crunchy bits on top and is soft and moist on the inside.
Add a delicious meal, a lovely conversation and BAMMO! this is as good as a quick bread gets
As with most beer bread recipes, they call for consumption immediately after baked, as in hot from the oven.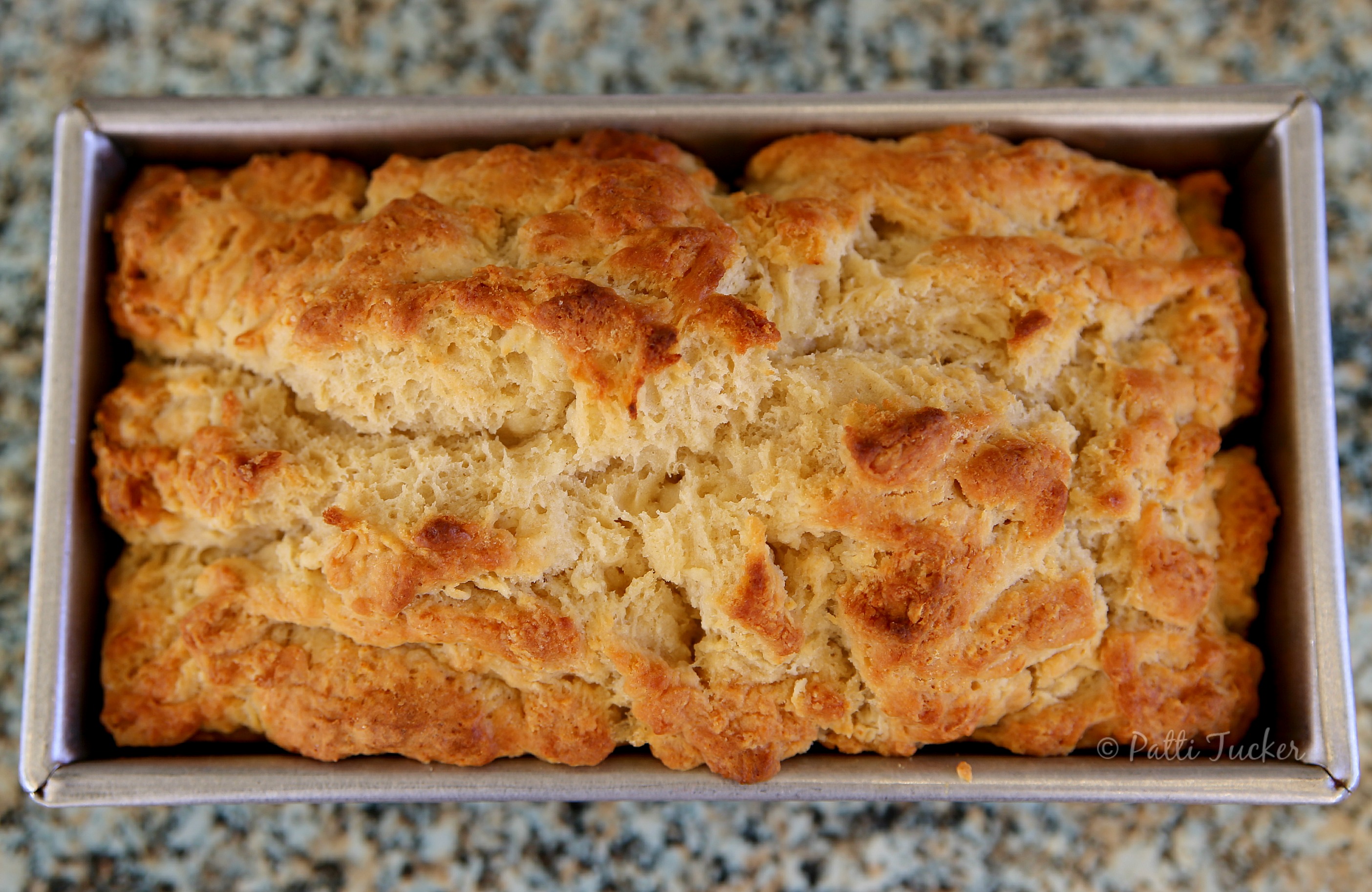 Yep, I do that.
I also have it later, toasted with soups or mac and cheese. Seriously good eats there.
Although. This one. This beer bread here. This perfect little loaf was unexpectedly moist and equally delicious the next day without toasting.
We ate it with the obligatory eye-rolls and nom-nom noises you'd expect from something exceptional.
Shiner Beer Bread
Ingredients:
3 cups all-purpose flour
2 Tbsp. sugar
1 Tbsp. baking powder
1 tsp. salt
2 Tbsp. raw honey
1 bottle (12 ounces) Shiner Premium beer (or baker's choice), room temperature
4 Tbsp. (half stick) butter, melted
Instructions:
Preheat the oven to 350 degrees F.
Grease a 9x 5x 3-inch loaf pan.
Whisk flour, sugar, baking powder and salt together.
Stir the beer and honey into the dry ingredients until just mixed. It will look lumpy.
Pour half the melted butter into the loaf pan.
Spoon the batter into the pan, and pour the rest of the butter on top of the batter.
Bake for 50 to 60 minutes, until top is golden brown and a toothpick comes out clean.
Notes:
While I'm partial to Texas beers, feel free to use the brew you love the most.
Recipe adapted from Gimme Some Oven
Happy Baking, y'all!

Please Share on Your Favorite Social Media! ~ OMT thanks you! ~