Chocolate. Texas. Sheet. Cake.
~mic drop~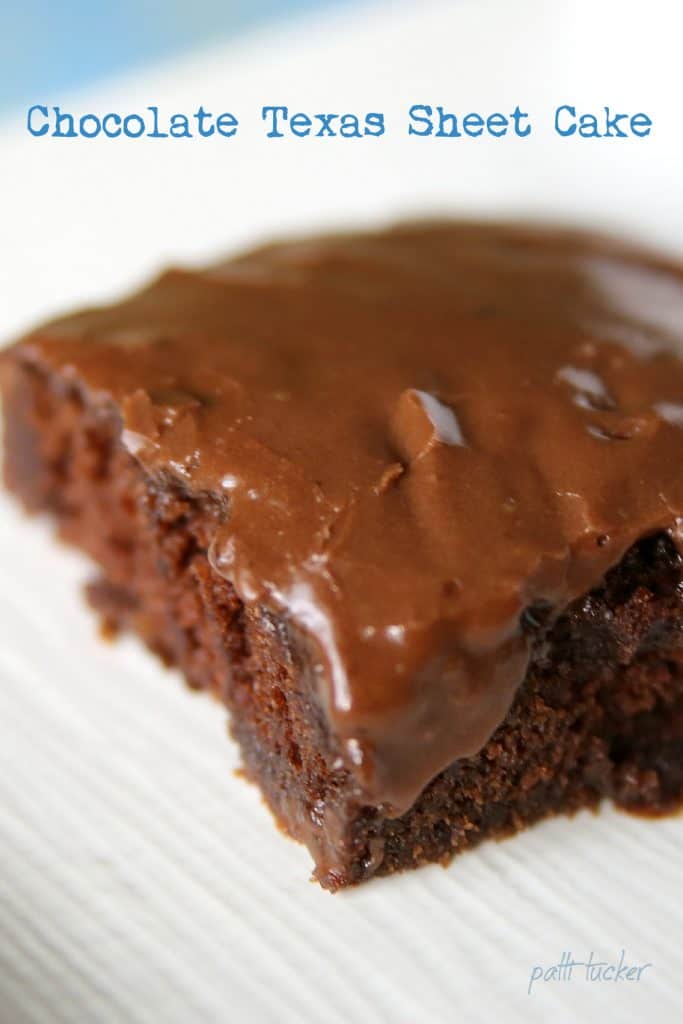 Lawsy, my babies, this is JUST what we need after a long summer:
C H O C O L A T E  T E X A S  S H E E T  C A K E!
Woot Woot!
If you have never ever had Chocolate Texas Sheet Cake (I don't even know you any more), I'm beggin' ya to stop what yer doing, make a grocery list, then get to bakin'.
You'll never ever regret it.
This pic is a reminder of how I WILL eat icing straight from the pan, no matter the risk fire-like to my lips and inner mouth.
STEAMING HOT!
Let's get to it.
Texas Chocolate Sheet Cake
Ingredients:
Cake:
2 cups flour
2 cups sugar
1 cup of butter
4 tbsp cocoa
1 cup water
1/2 cup buttermilk
2 eggs, lightly beaten
1 tsp baking soda
1 tsp cinnamon
1 tsp vanilla
Icing:
1/4 cup butter
2 tbsp cocoa
3 tbsp cream
1/2 tsp vanilla
8 oz powdered sugar
1/2 cup chopped pecans (opt)
Instructions:
Cake:
Mix flour and sugar and set aside.
Put butter, cocoa and water in a saucepan, bring to a boil.
Pour cocoa mixture over flour and sugar. Mix until well blended.
Add buttermilk, eggs, baking soda, cinnamon and vanilla.
Pour into greased and floured 11 x 13 pan.*
Bake at 350 degrees for 30-35 minutes.
Ice cake as soon as it is removed from oven.
Icing**:
Put butter, cocoa and cream in a saucepan. Heat over low heat until butter melts.
Remove from heat and add remaining ingredients.
Mix until well blended.
Spread over hot cake.
Sprinkle nuts on top.
E-A-T!
Notes:
When flouring a pan for a chocolate cake mix, I use cocoa instead of white flour. Cocoa won't leave a white mark on your cake.
Pretty!
Cause that matters when you're throwing it down your piehole, right?!
~more cake!~
** I ALWAYS double the icing recipe, cause well, MORE ICING!
*** This recipe is on a stained and well-loved index card in my recipe box (old school, y'all!).
I have no idea where I got it or who may have given it to me.
All you need to know is it is worth the heat your oven will put off.
This is a favorite at potlucks (do people even do that anymore?), family functions or if your only plans are Netflix and, well, you know.
Happy Bakin', Y'all!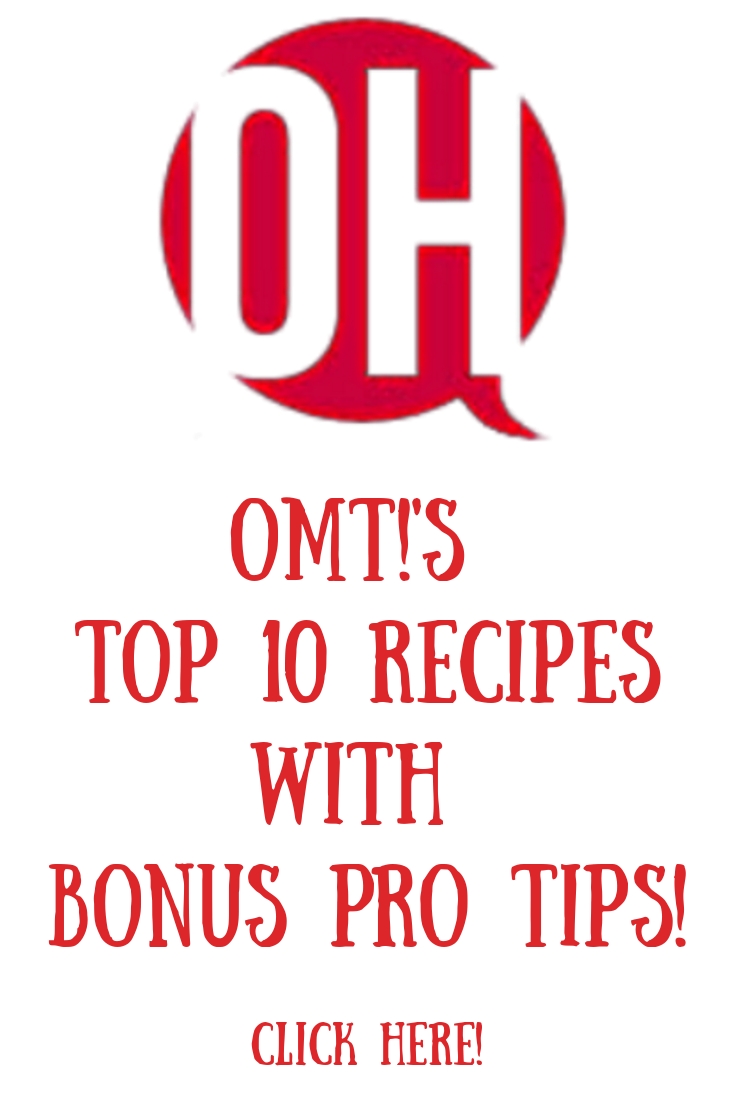 Please Share on Your Favorite Social Media! ~ OMT thanks you! ~