Portable Dog Water Bottle
Y'all remember our new dingo, Reilly, right?
No?
Here: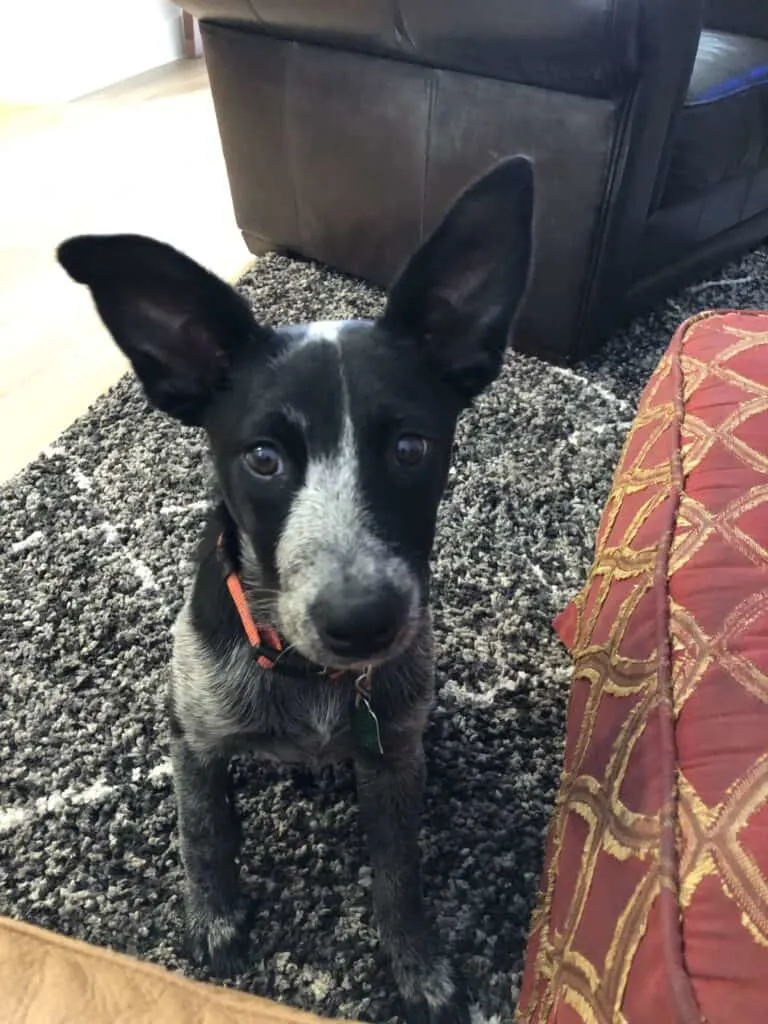 Miss Reilly, or as we affectionately call her: Miss O'Reilly (yes, after the O'Reilly's auto parts store where she was rescued…I apologize for the earworm'd jingle), loves to be outside. Whether walking, RUNNIN'!, climbing, jumping, or herding, that girl is moving and gets thirsty.
Enter this lovely portable water bottle we were gifted by lovely neighbors soon after Reilly found her forever home with us.
A gentle reminder: OMT! uses Amazon referral links at no cost to you!
Link to purchase:
SOICTA Brand Portable Water Bottle:
(Source: Amazon Associates)
This portable bottle was a revelation to us, as with previous pups we took a water bottle AND a collapsible travel dog bowl on longer treks and trips.
This bottle is easier and handier.
Plus, Reilly loves it!
Pet Water Bottle
If you're a pet owner, you know there are tons of products on the market. Hit or miss, though.
This one, for us, is a def hit.
If we leave the house on a walk, it comes with us.
Best Dog Water Bottle
I'm going to lay down some truth: the best dog water bottle is the one your dog happily uses.
Reilly uses this one, so right now, it's the best!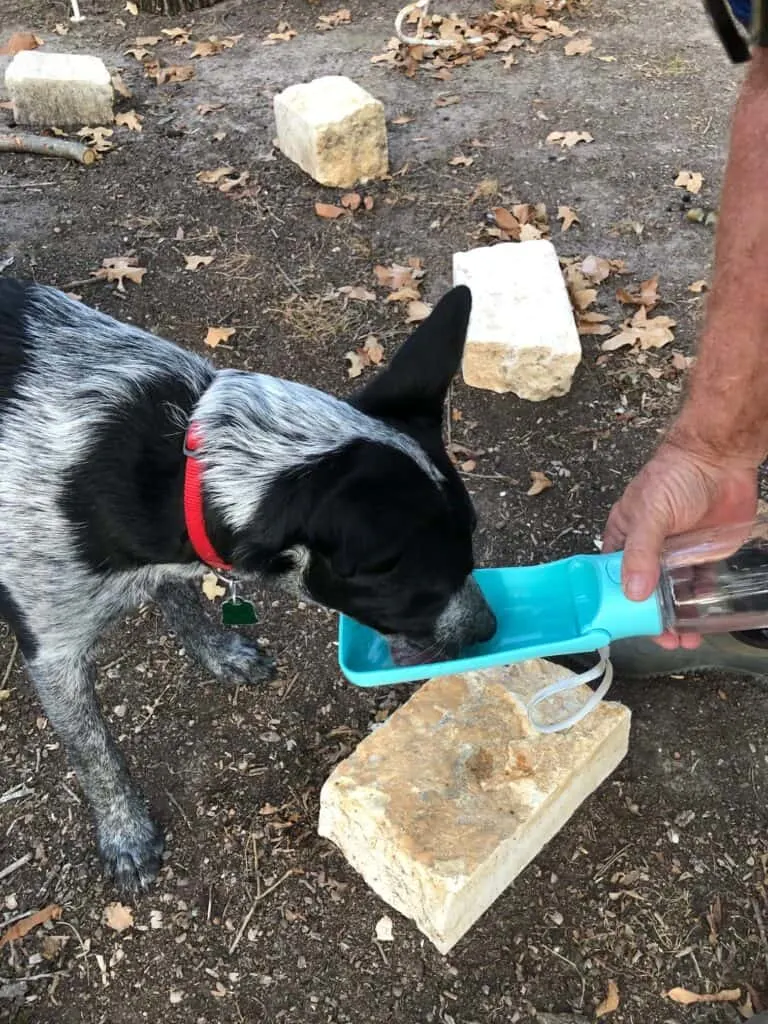 TL;DR: This portable dog water bottle is:
Durable
Well Made
Functional
Large Capacity
Easy To Carry
Easy To Use
Easy To Clean
Inexpensive
Reilly- Approved
Cut Reilly Pics
Masculine Man Hand Shot
Dog Portable Water Bottle Facts
This is why you come here: for the facts about this water bottle for dogs. Let's get to it.
Capacity
Large Capacity 550ml/19 oz
The manufacturer states it's the largest capacity dog water bottle on the market.
Portability
Easy Peasey. The bottle has a sturdy strap that you can wear on your wrist, or, you have the option to slip it in a pack to take along.
Water Filter
This particular model does not have a water filter, so we simply use filtered water.
Spoiled babies!
Ease Of Cleaning
Manufacturer recommends against putting into the dishwasher, but the wide opening makes getting a good brushing possible.
Each piece is detachable in order to get a thorough clean.
Durability
As far as I'm concerned, this water bottle for dogs is pretty durable.
I've dropped it and no cracks! I've opened roughly and no breaks.
As I write this I realize companies should hire me as a field tester.
If Patti can't break it, we're good to go!
Usability
Once the water bottle is flipped open, it's a one-handed function. You secure the trough into place (with a decent click – which on the first try I missed and it leaked. As usual, user error), then push the button to release the water.
If you have a fast drinker like Reilly, you'll want to have a bit of a headstart so the trough can fill enough for the enthusiastic drinkers.
If you don't get that quality H2O into the trough fast enough, she drinks from the outlet!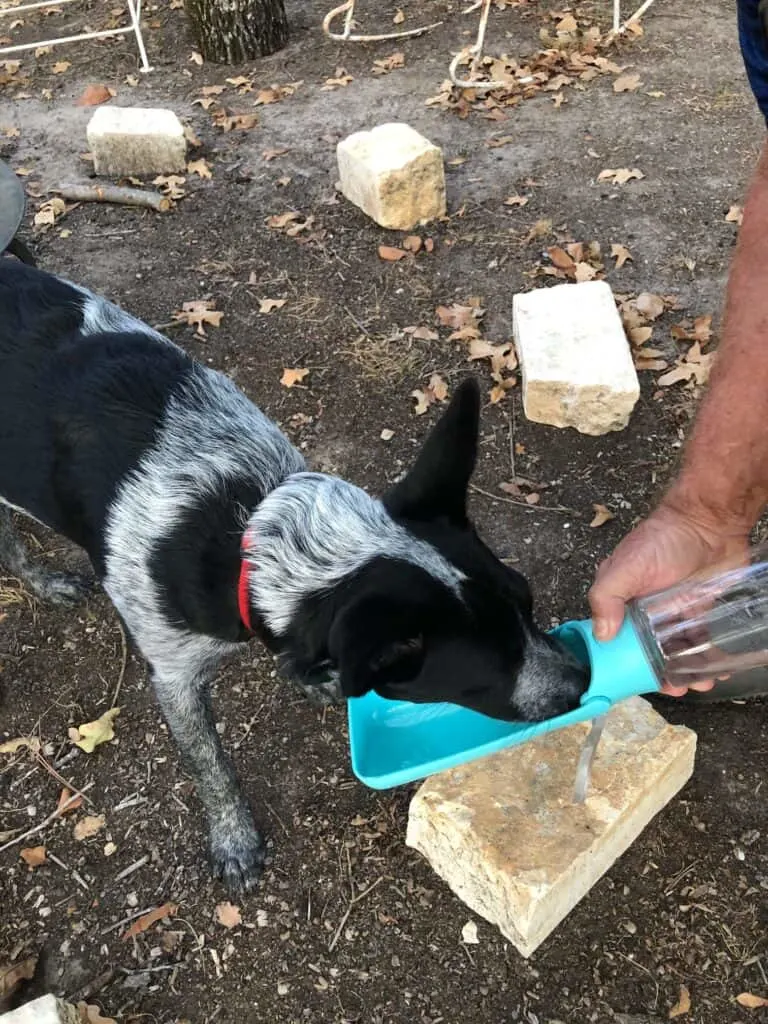 Once done, push the trough back into place and you're done.
So simple!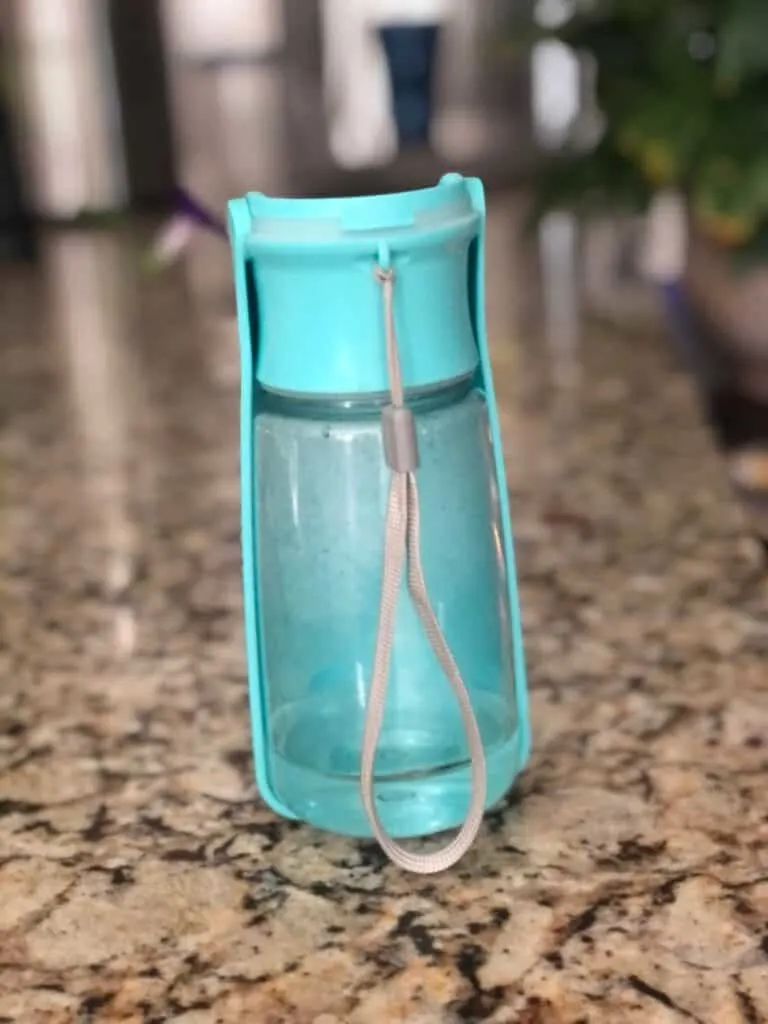 Travel Water Bottle For Dogs
One of the hardest things we had to do when traveling with out last pup, was getting him to drink water when we travel.
Since this bottle is a one and done – think of it as dog water bottle dispenser – your dog travel water bottle and bowl combined!
Bonus points to the manufacturer for making a cute AND functional product.
Not only is this one great for adult dogs, it makes a great puppy water bottle.
Now, if you liked this post, you might like these:
If you have pets ad are looking for a great enzyme cleaner, I'd like to recommend Folex. I've been using this product fpr years with great success.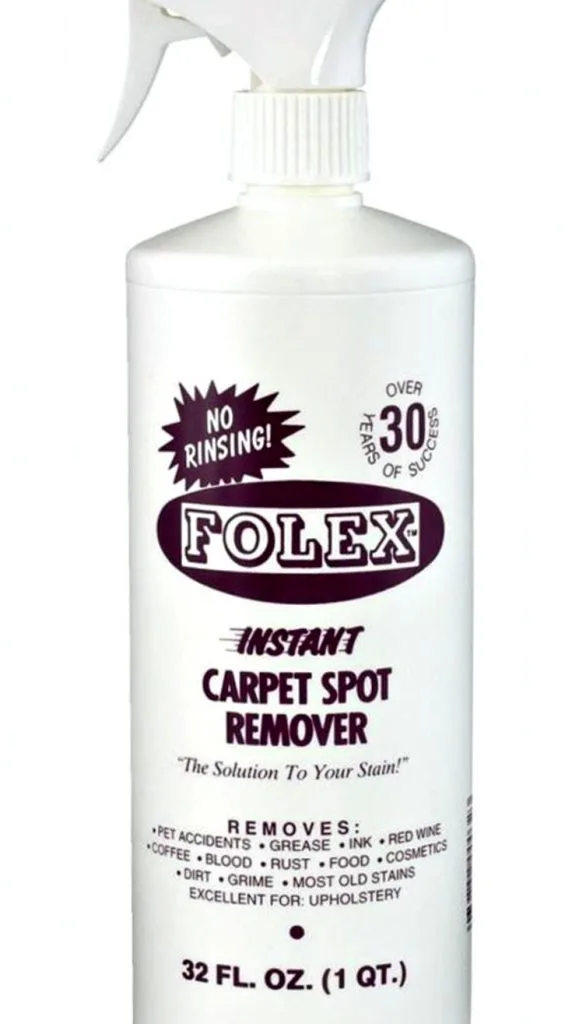 The story of how Reilly came to us (had to get a sweet pic of Weekend Dexter into the mix!). We've gone to the dogs!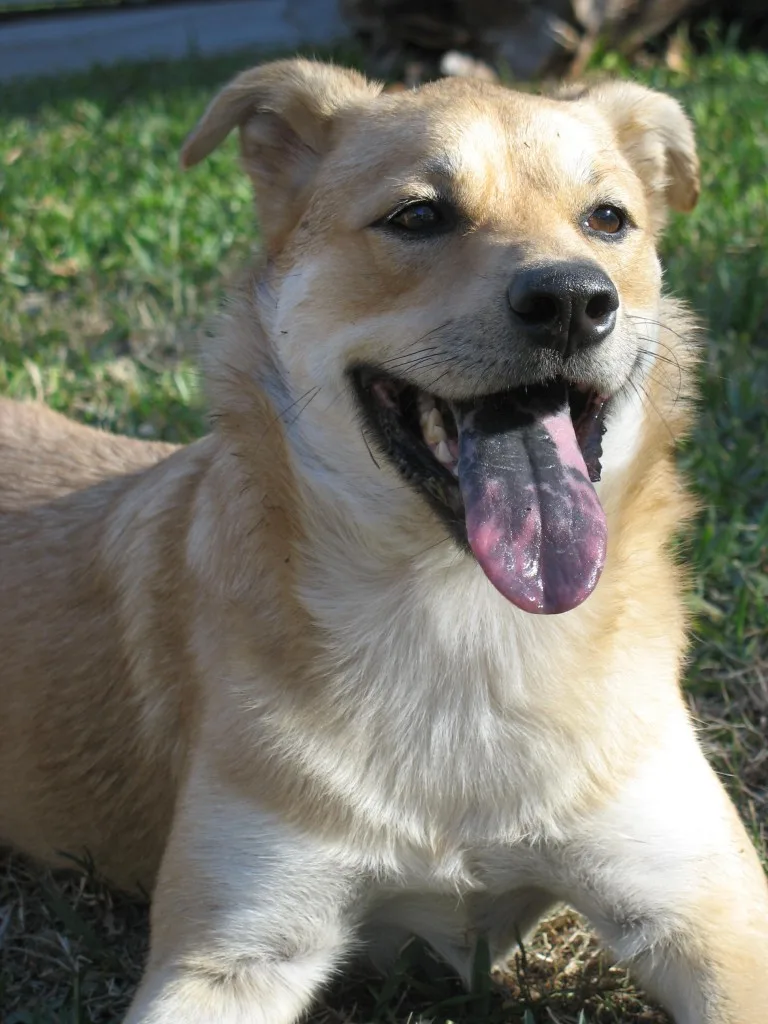 Every dog lover and every dog dreads the cone of shame, but it is a useful thing to own.
This one was so adjustable, we used on Reilly when was spayed. Hardest two weeks on all of us!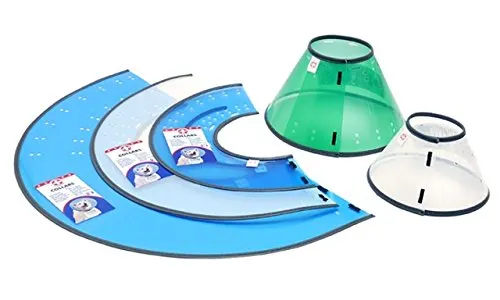 Thank y'all for coming and spending your valuable time here with me. I love ya!
I'd love to hear what portable dog water bottle you are using and love.
Again, if you missed it earlier, here is the link to purchase:
Leave a comment and let's share the portable dog water bottle love!