If you have been following OMT's Instagram account, you know I bought a pink lemon tree in the spring and plan to make all things pink lemonade-y ASAP!
Four years ago, I printed out a pink lemonade recipe for icebox bars and promptly forgot about it…until now!
Woot!
While my pink lemons won't be ready until the fall, I thought these bars sounded PERFECT for summer – and I bet you'll think so too.
Look at these beauties!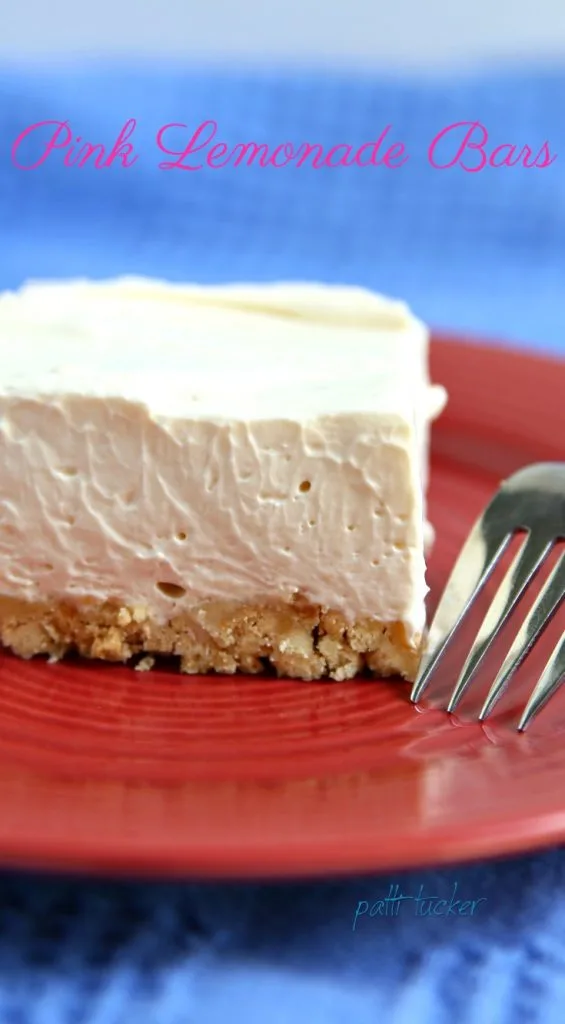 I know – they're not very pink. The original recipe called for adding red food coloring, but I refused! So, while they are spectacularly delicious (all my testers begged for the recipe), they aren't exactly pink. Add coloring if you want, but they are swell without it.
Pink Lemonade Icebox Pie Squares
Ingredients:
~ 22 Golden Oreos, crushed
~ 1/2 stick butter, softened
~ 8 ounces cream cheese, softened
~ 1 can sweetened condensed milk
~ 6 ounces frozen pink lemonade concentrate, thawed
~ 8 ounces Cool Whip
Instructions:
Line an 8×8 baking pan with parchment paper (not necessary, but makes cutting and lifting easier).
Mix together the crushed Oreos and butter. Press the mixture into the bottom of the prepared pan.
In the bowl of a stand mixer, beat the softened cream cheese for 1-2 minutes until fluffy and smooth.
Add the sweetened condensed milk and pink lemonade concentrate. Mix well.
Fold in the Cool Whip.
Pour mixture over the crust and refrigerate for 4 hours, or until set.
Cut and serve.
Refrigerate leftovers.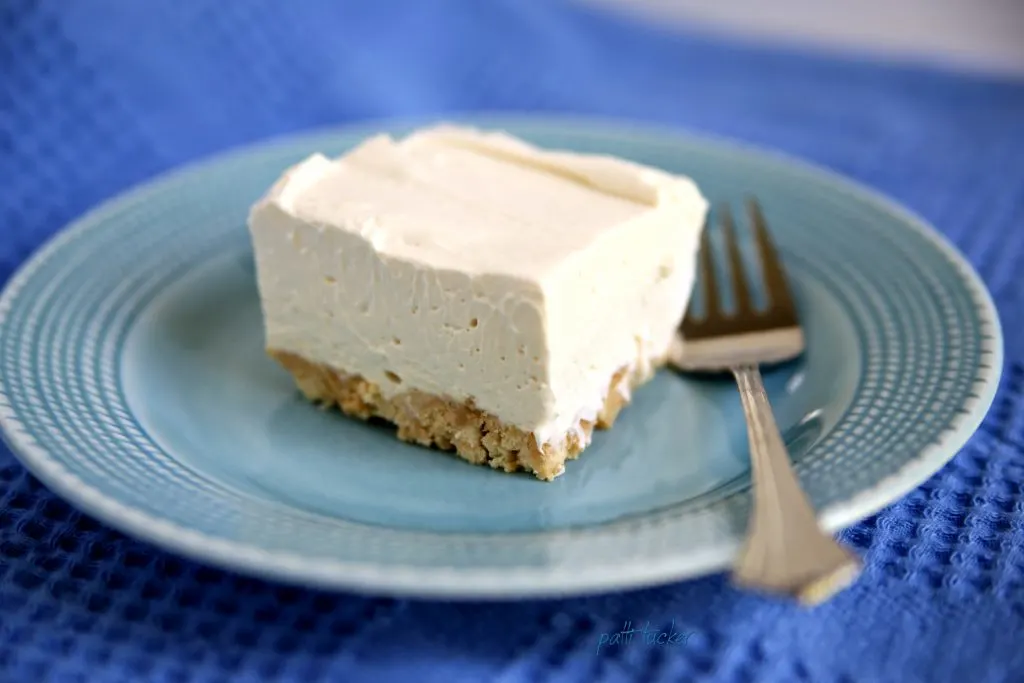 Recipe slightly adapted from Tastes of Lizzy T
Golden Oreos…Cool Whip…Butter…Sweetened Condensed Milk…this list makes me happy even before you throw in the pink lemonade concentrate!
One more thing, best YouTube video for Cool Whip.
Tasty icebox bars AND some fun with Family Guy!
Enjoy!