As a true Southern gal, I love me some mile-high fluffy biscuits. Ain't nothing much better than homemade biscuits smothered in sausage and gravy. My stomach is grumbling just thinking about it. Yum.
My go-to recipe is the one linked above. Sure it takes a bit of time, but oh, momma, they are worth it. Light and fluffy works of art. I could eat them every day. I don't. I could. I don't.
How about a recipe that isn't as labor intensive, yet is tasty all the same? How about that!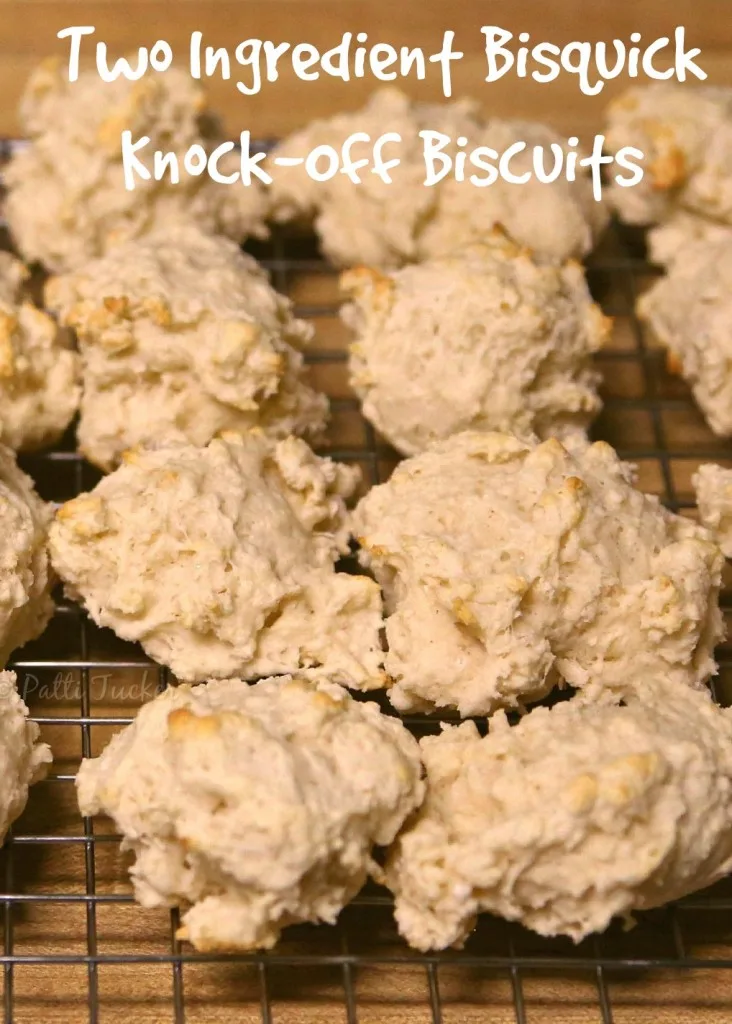 These biscuits are reminiscent of Bisquick flour-mix biscuits, except they have the bonus of not having the additives of an all-purpose flour mix.
Two Ingredient Bisquick Knock-Off Biscuits

1 1/2 cups self-rising flour
3/4 cup of cream (can substitute half and half)
Mix together.
Scoop out 12 biscuits on a pan lined with parchment paper.
Brush tops with milk, cream or half and half.
Bake @450° for 10 minutes on the top third rack.
Slather with buttah and jam and throw in your piehole!
Or, listen to The German and be a lady; resist throwing anything and for goodness sake, cross your legs.
Happy Biscuit Baking, Y'all
~If you likey what you see, please share on the social media of your choice.~