Dear Sweet E, I've left you with so much advice in this last year. So many words about the things I know to be true.
Maybe some of my wisdom won't be what you need or remotely apply to the where you're headed. Maybe you'll humor your granny and tell me that it was a nice thought, but instead of this, you'll do that.
Sweet little man, that's exactly what you're supposed to do: Go the way of your heart; you determine your way.
Never let anyone tell you different.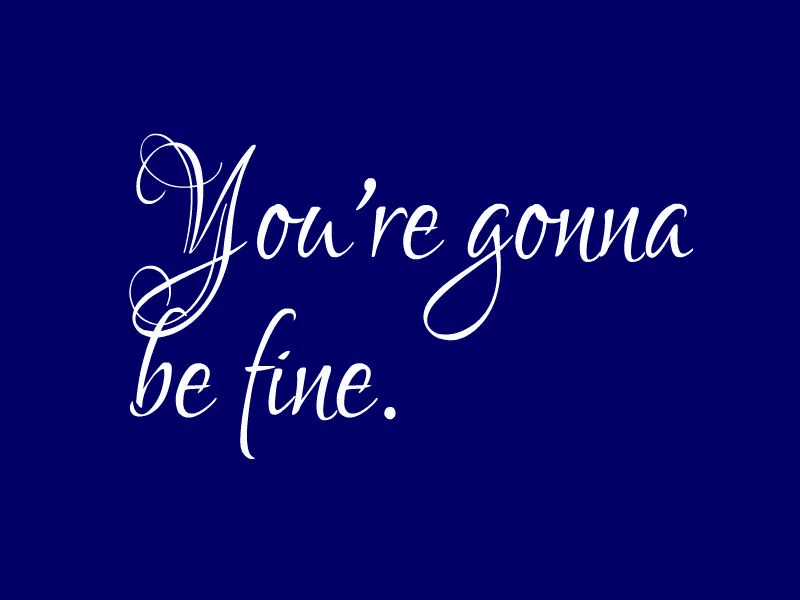 I chose a way my mother, to this very day, can't understand. G-Daddy flummoxed your great-grandparents daily. Your daddy chose his own way many times against our advice. Your momma? She did the same. Matter of fact, you come from a long line of very determined, go-your-own-way, strong-minded souls. It's only right you do the same.
Don't worry. When the time comes that you're off to determine your road, I'll be there for your parents, assuring them that they raised you right and that you're smart and capable and they should embrace the moments when you make them nervous. I'll do that because I know you come from sturdy mindful stock; you come from all of us. You're gonna be fine.
This may be the shortest What I'll Tell you, but it's as full of love as each of the ones that preceded.
I can't wait to see each step you'll take, each barrier you'll overcome, each way you'll determine to go.
We'll all be here, right behind you, marveling that even if we aren't physically with you, you take a piece of each of us with you.
You determine your way, my sweetest E. You alone decide the places you'll go (Oh, Dr. Seuss!).
As for G-Daddy and me, we determined long ago to love you as you go, no matter where you go.
Go get 'em, baby.