Cake Filling!
Man, we love cake, don't we?
Once you have cake, you gotta start thinking about fillings.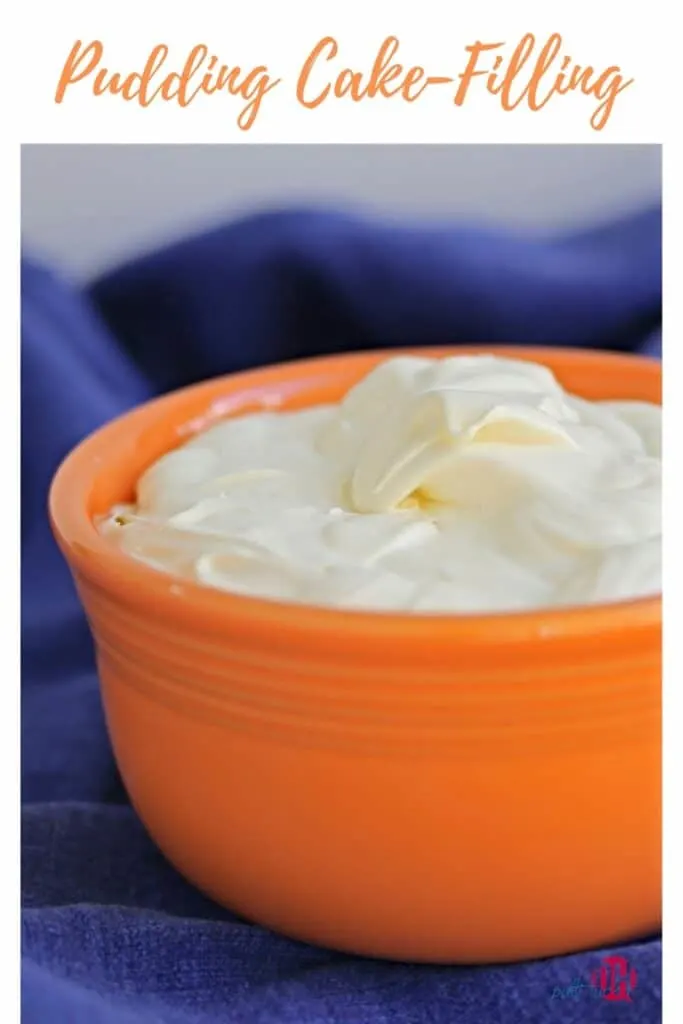 What Do You Put Between Layers Of Cake?
Anything you want to!
But, I know you came here for actual suggestions and ideas, so let's get to it!
Cake Fillings:
I'm gonna run down by flavors, so feel free to skip ahead to your fav.
Custard Cake Filling
This filling is very custard-esque. It is a family favorite and my go-to for most cakes.
Grab a spoon (yes, I have been known to eat it right from the mixing bowl!)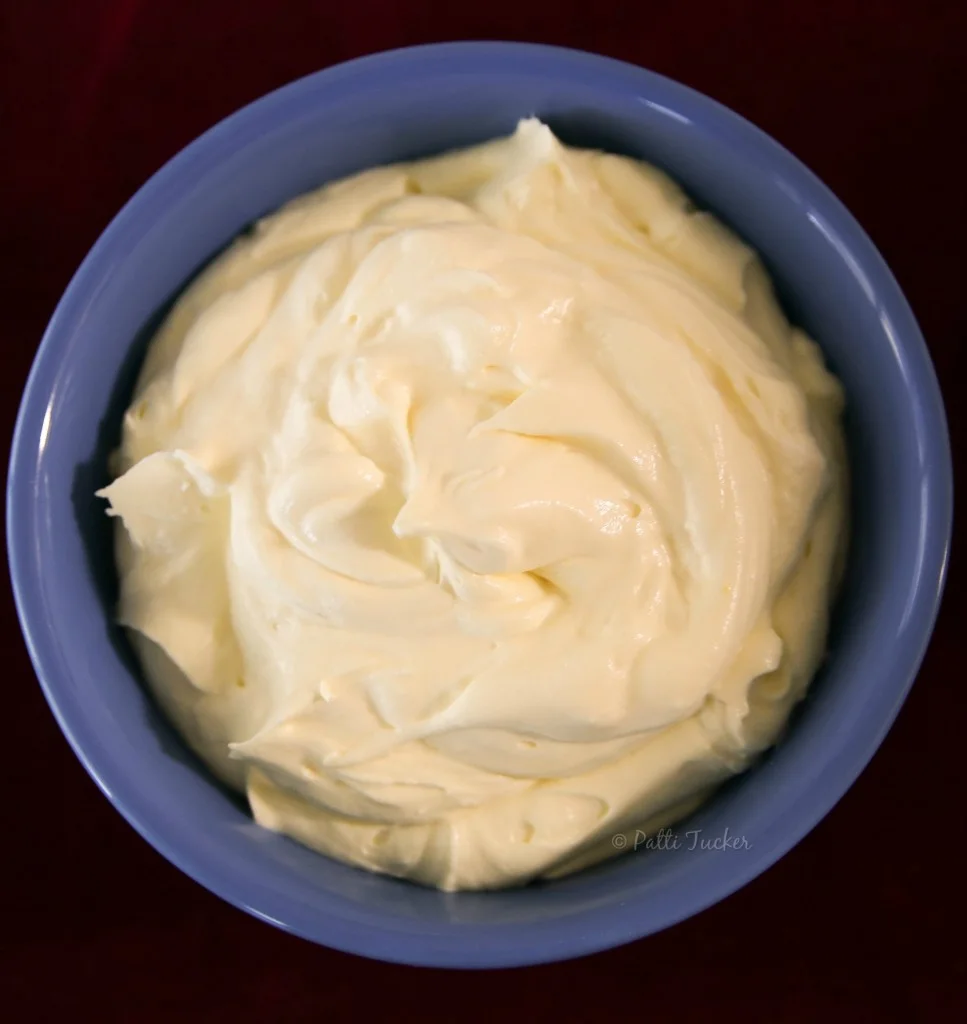 Here's the link: the best filling you'll ever eat!
Chocolate Cake Filling
Chocolate cake filling (and vanilla)may be the most popular filling flavors.
You can use the above custard filling, but use chocolate pudding mix, to make an out of this world chocolate filling.
If you're looking for a buttercream frosting, click this link for my Dark Chocolate Buttercream Frosting.
I used it on theses cupcake:
Strawberry Cake Filling
This link to strawberry cake filling from The Littlest Crumb is easy and quick.
She also gives other ideas where the filling can be used.
Yum!
My only suggestion is to try it with a strawberry flavored cake. Then frost with strawberry icing for the strawberry lover in your life.
Raspberry Cake Filling
The recipe to a raspberry cake filling is very similar to the strawberry, but, you know, made with an entirely different flavor-profile berry.
Click the link to Sally's Baking Addiction raspberry cake filling.
When I was reading through her post, I had the urge to make this recipe just so I could dunk some shortbread cookies in it.
Yum!
Vanilla Cake Filling
Filling a cake isn't complicated!
Here is a vanilla cake filling with a twist: vanilla custard cake filling.
Yes, please.
Caramel Cake Filling
Drooling yet?
I once made a monstrosity of a cake stuffed with a brownie layer and then finished with a caramel filling.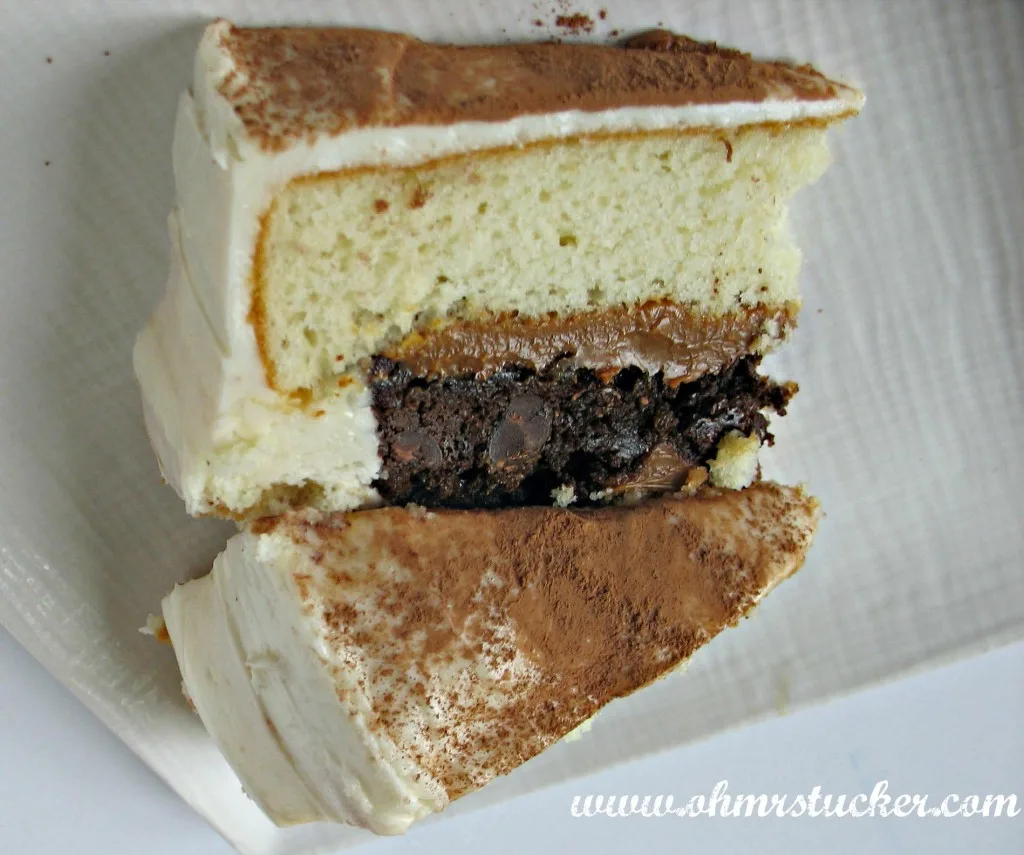 This picture gives one answer to the question: What can you put in the middle of a cake?
Over-the-top? Sure. Delicious? Absolutely!
Cream Cheese Filling
One of the easiest, yet delicious fillings to make is a cream cheese filling.
You can adjust the ingredient measurements to make the filling thicker to also use as a frosting.
Here is an example of that: Italian Cream Cake
I used the nutty cream cheese frosting for not only the filling, but to frost the entire cake.
This frosting is so versatile that we have used it to fill my homemade waffles as well!
Cake Filling Ideas
As you can see there are unlimited ways to fill a cake. Really, it's left to your imagination and taste.
The best cake filling is the filling you love. That's it. Nothing complicated about it!
Cake Piping
If you use a cake filling that is a bit on the running or sticky side, like an apricot filling, or any fruit or jam filling, you should pipe your cake layer before using that filling.
This is what my caramel filled cake looked like before I placed another cake layer on top: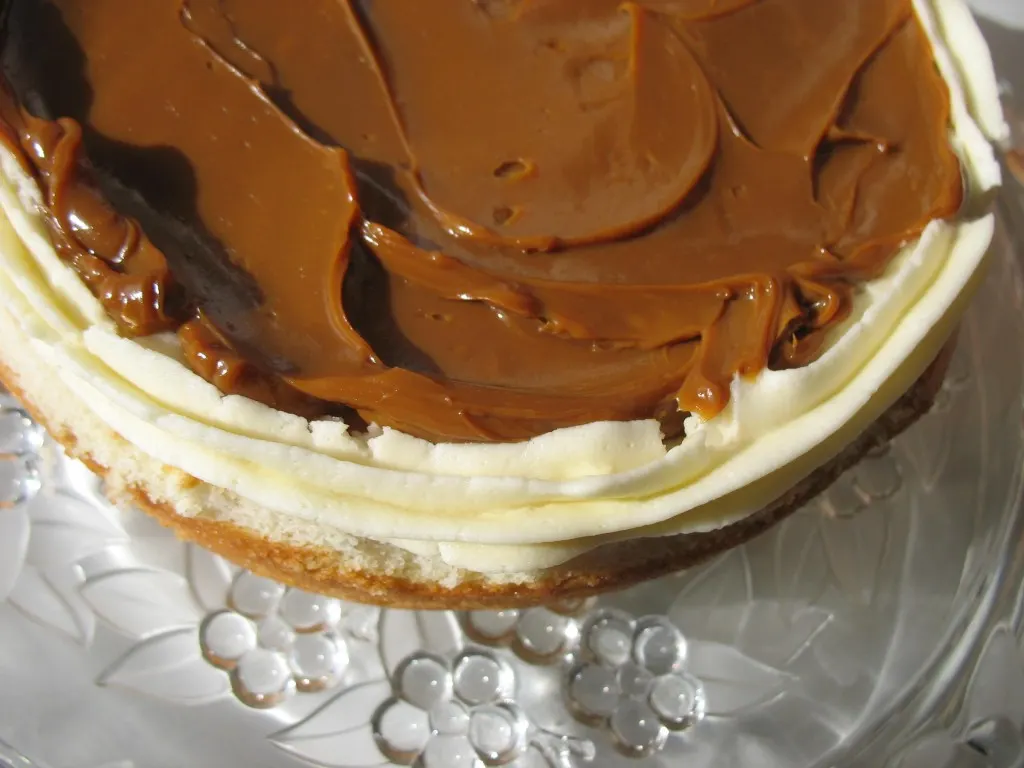 As you can see, I used a buttercream frosting completely around the perimeter of the cake to prevent the inner filling from spilling out.
You can either do your cake piping first, and then fill the middle, or leave a space when you fill the cake for the piping to go.
The piping adds another layer of flavor, as well.
What is best to put between cake layers?
Everything! Anything!
If you'd rather have a one-stop link for all kinds of cake fillings, here's a good one from diys.com: 50 layer cake filling ideas.
I'm sure there is at least one cake filling idea you can grab there!
If you liked this cake filling post, here are a few more you might be interested in:
What a show stopper!
This cake is an American classic. If you've never had one, get to baking!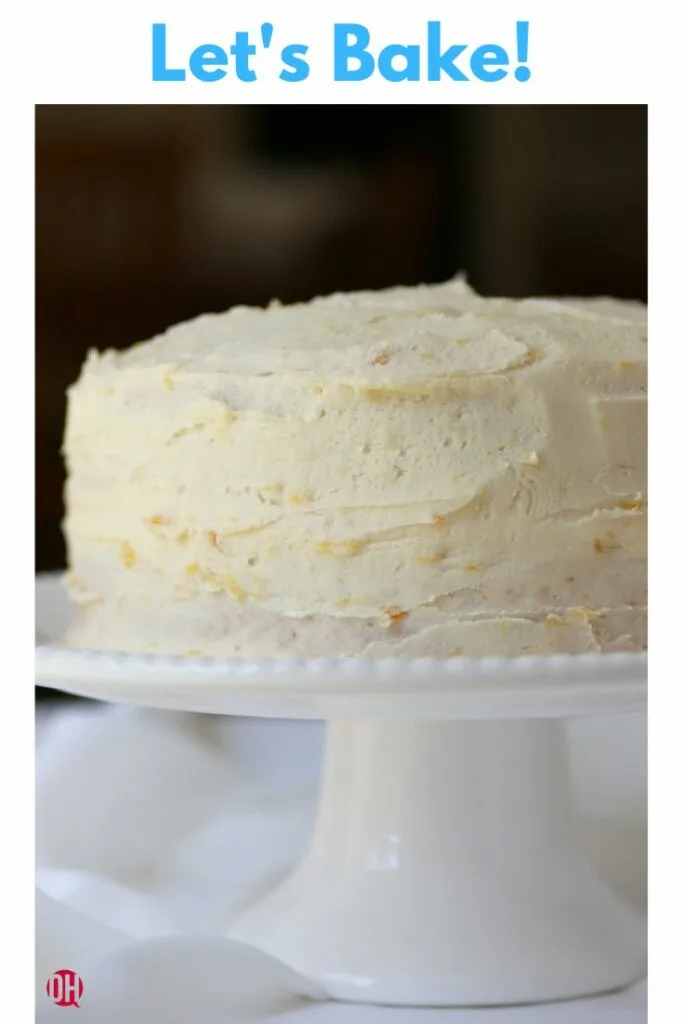 Take it from a native Texan who has eaten many a Texas chocolate sheetcake: this is the BEST recipe I have made for this cake.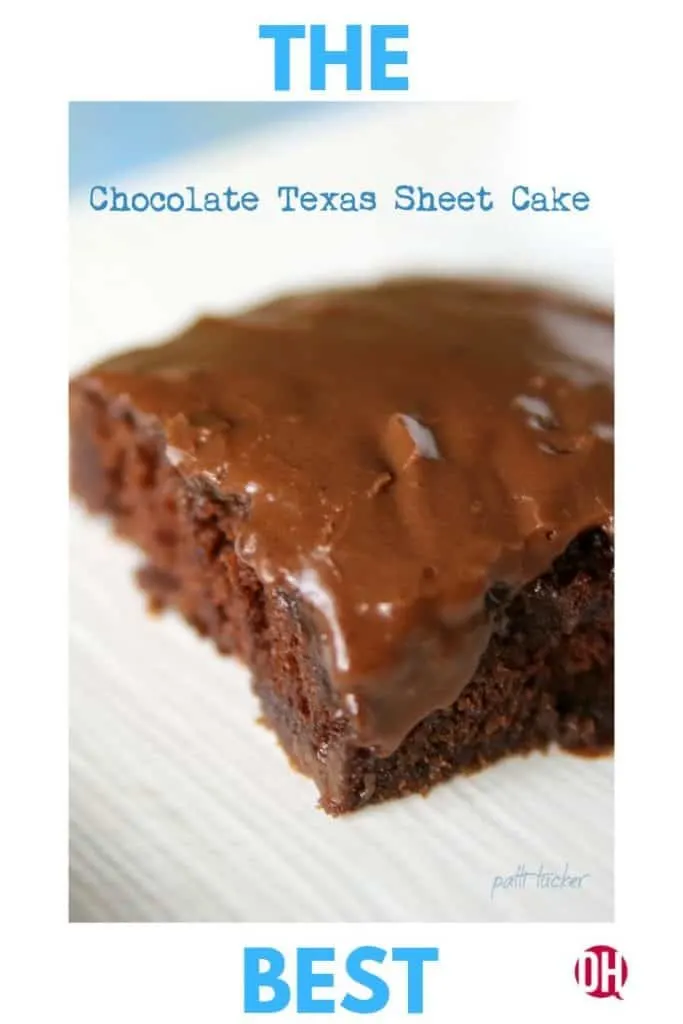 While this cheesecake isn't technically a cake, it is worth the time to make.
I can't recommend it enough. Take a vacation day to make this if you have to.
It's that good!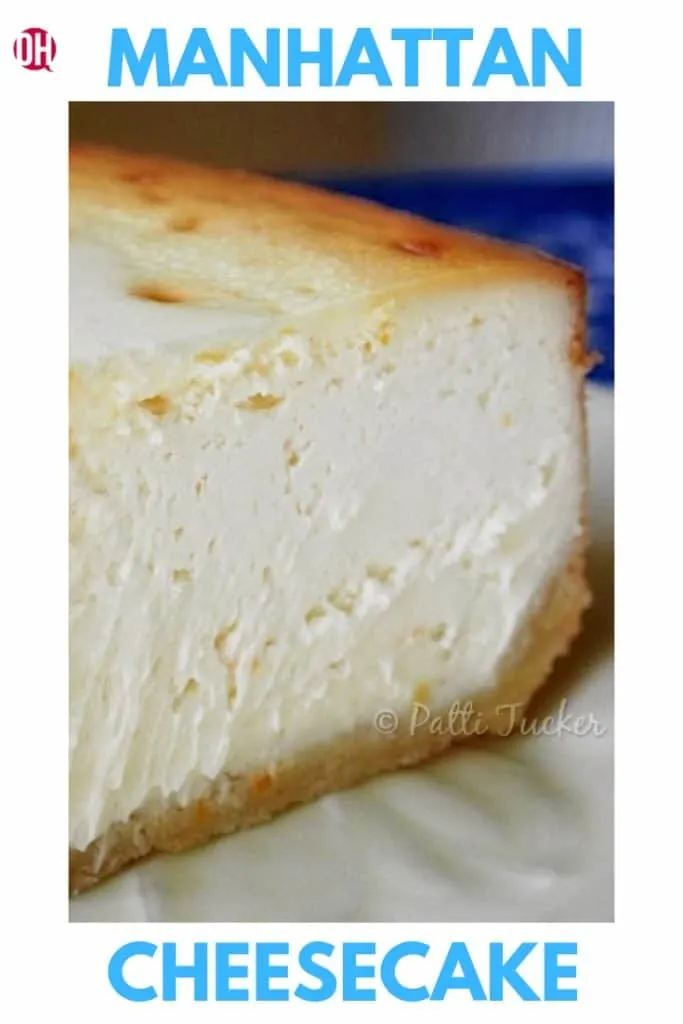 Hope I filled your cake filling needs today.
Thanks for coming and reading.
I appreciate you!
Get to filling, y'all!