Have I ever mentioned that while I love me some fancy-pants camping equipment, I'm not so much a happy camper, at least not roughing-it camping, you know, just a tent, in the woods, alone with the bears.
~gasp!~
It's totally true.
Hate the activity, love the stuff.
There's just something about all that gear that just gets me.
I love it.
While I may not like camping, I love hiking and this seems to be a great addition to the pack without too much added weight.
~ A gentle reminder: OMT! uses Amazon referral links. When you do your shopping through the Amazon links on this page, you support the blog at no cost to yourself. It's much appreciated!~
Check it out: Stanley Mountain Vacuum Food System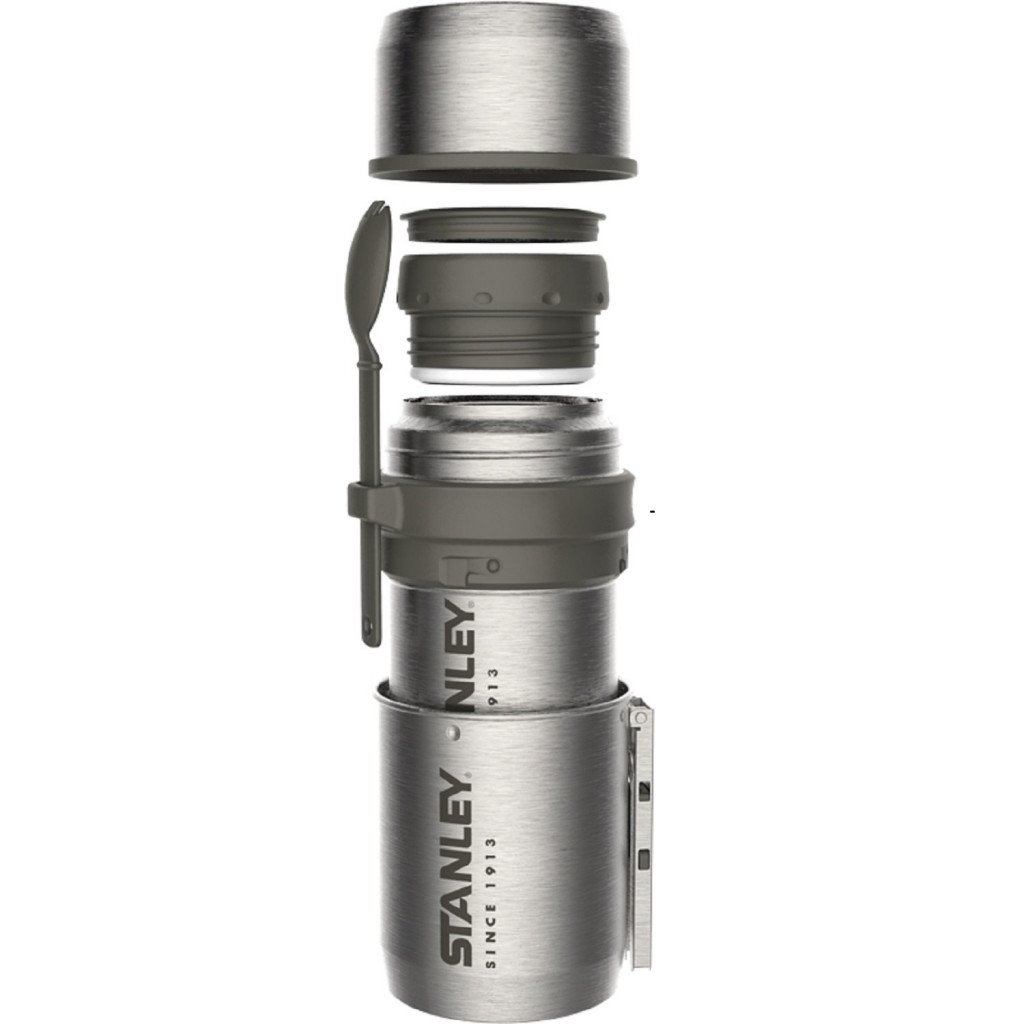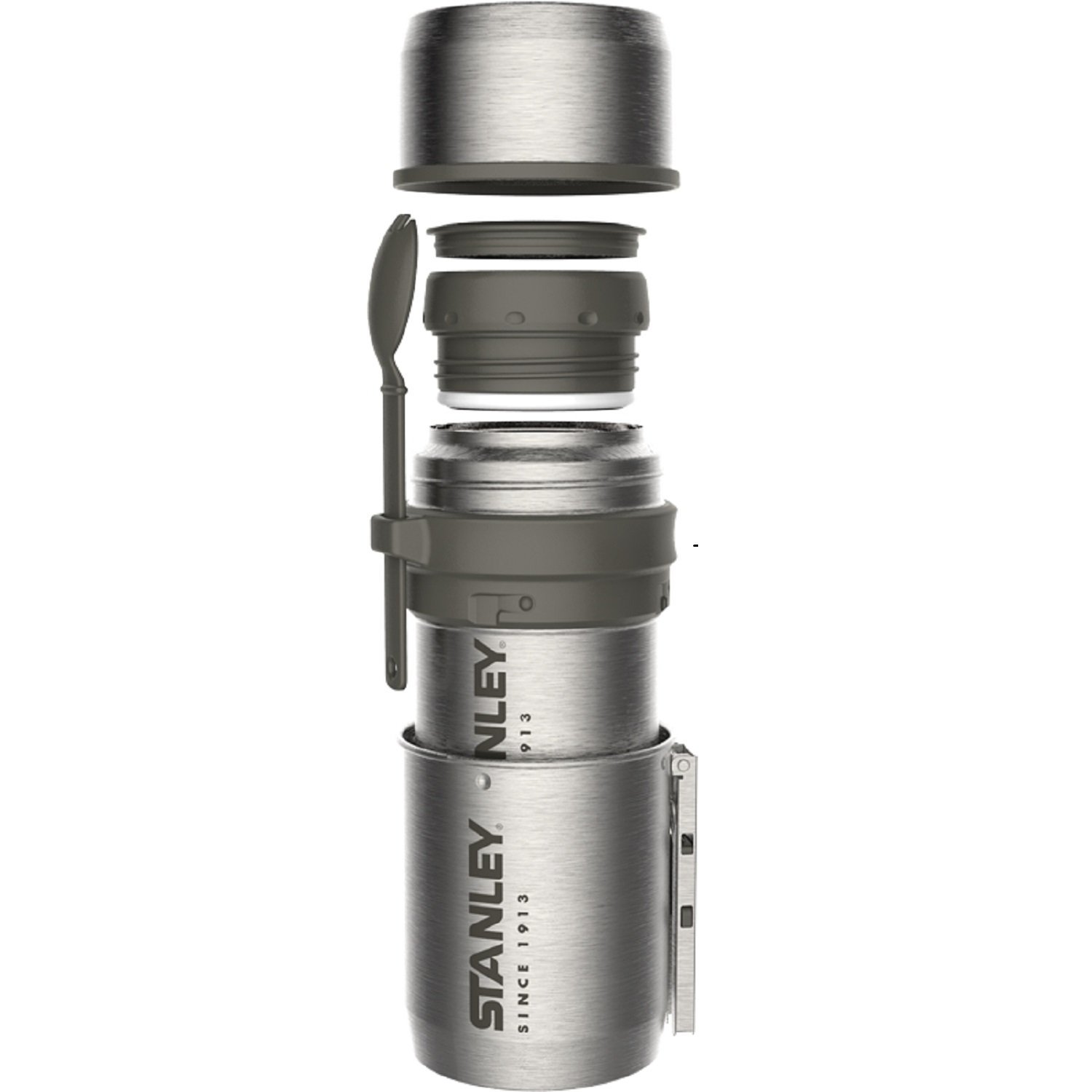 (source: AMAZON)
Stanley mountain 20oz vacuum food system is vacuum integrated solution that brings the comforts of home cooking to the camp.
The insulated jar keeps food hot 13 hours or cold 11 hours. 18/8 stainless steel won't rust, naturally BPA-free.
Integrated pot cooks a jar's worth of food then nests to save space.
Food system has integrated spark and is leak proof.
~ Vacuum insulated food jar
~ 18/8 stainless steel won't rust
~ Integrated spark
~ Nests to save space
~ Cooks a jar's worth of food
I like that it insulates for 11-13 hours.
That means my cold stuff will be cold and my warm stuff warm.
But, if I want, I have the added option of using the integrated pot to heat things through.
Plus, no need to haul around utensils or a bowl because it's included.
OMT! likey!
I'm also thinking it would be fun with Sweet E. Maybe his first backyard experience of "cooking" over a firepit, um, campfire.
Load up our nesting jar in the kitchen, find a secure spot in our backpack, trek into the backyard, start an adult-supervised fire and get to cookin'! Then, clean-up with the hose!
Now, that's my kind of camping.
That the system is made from 18/8 stainless steel means it won't rust and can take a beating.
Anyone who knows me knows that I specifically look for products that can take a OMT! beating.
I be hard on my stuff, yo. If it can't stand manhandling, it's not for me.
If you love to camp (please don't ever invite me) or hike (totally a possibility), check out the Stanley.
See if there's a use for you.
Or, maybe it's for someone you love, who will let you stay home while they go out and commune with the beasts of the forest while you stay home and watch a Netflix marathon of Naked and Afraid.
Check it out…or not.
You know I'm not the boss of you.
Happy camping/hiking/Netflix marathoning, y'all!