Everyone needs a reliable and hard-working spot remover, right?
Folex is my go-to and has been FOR YEARS! That's why the ad at the bottom of this post is for the two-pack. Once you use it, you're gonna want to keep a steady supply on hand.
A gentle reminder: OMT! uses Amazon referral links. When you do your shopping through the Amazon links on this page, you support the blog at no cost to yourself. It's much appreciated!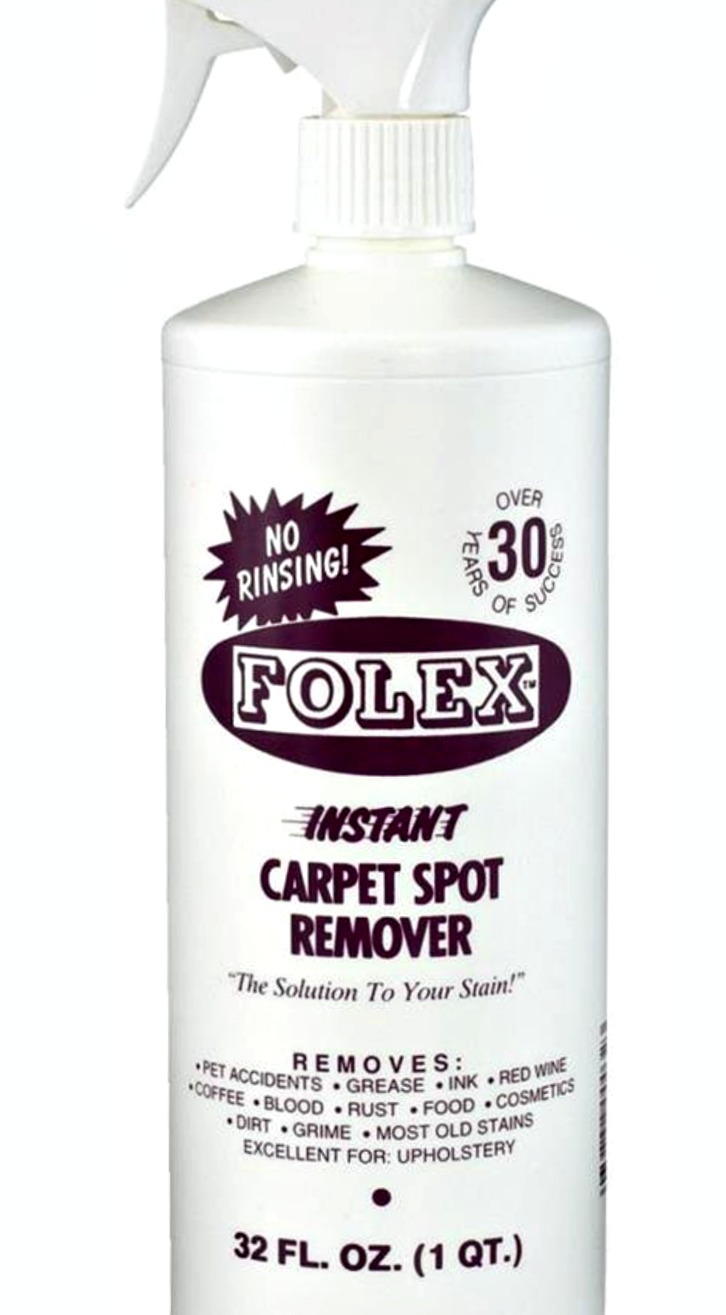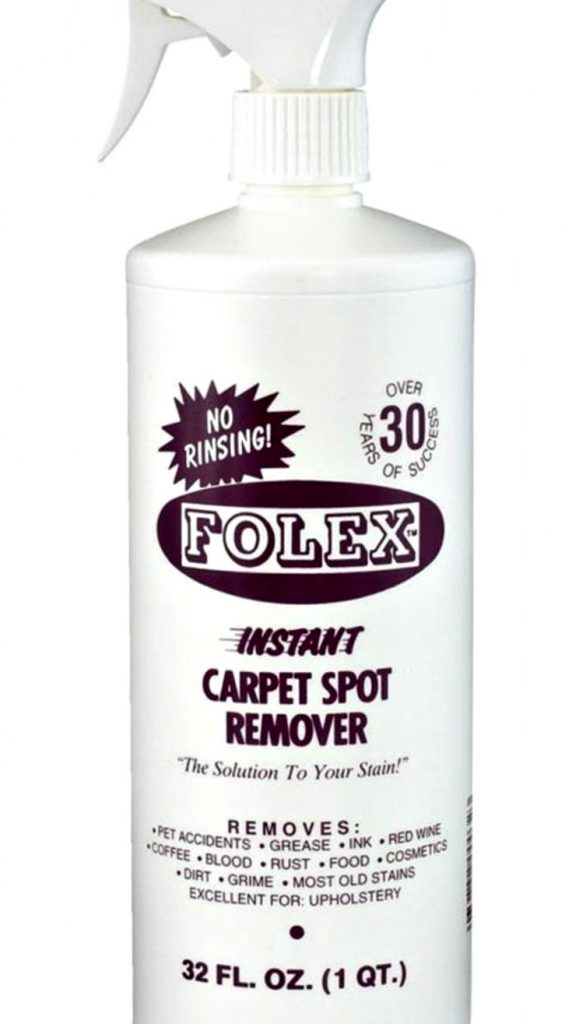 (Source: Amazon)
Product Deets:
~ Removes stubborn grease, dirt and grime
~ Ideal for pet accidents, grease, ink, red wine, coffee, blood, rust, food, cosmetics, dirt, grime, and most old stains
~ Excellent for carpet, upholstery, woodwork, and wall surfaces
~ Safe for any colorfast carpets and upholstery
~ Requires no rinsing or vacuuming – Requires no rinsing or vacuuming

Product Description:
Instant results, and safe for any colorfast carpet or material that can be safely dampened with water. Removes a large variety of stains with no rinsing, vacuuming, or waiting to see results.
Folex Carpet Spot Remover can remove virtually any stain from practically any colorfast carpet, rug, upholstery, or clothing item non-toxic and completely non-irritating to normal skin.
Contains no VOCs or CFCs and is petroleum free Non-magnetic, water based, non-ionic surfactant formula which keeps spots gone after cleaning Odor-free, with no unpleasant chemicals Non-flammable; contains no solvents of any kind.
I use Folex in my carpet cleaner:
I use one full bottle diluted with water to clean my carpets with the machine.
I use Folex to spot-clean:
I use the product full-strength, spraying right out of the bottle, for spot cleaning, then brushing the spot as directed.  After a few seconds, blot.  Repeat steps if necessary.
I Folex use on laundry:
Pre-treat, then wash as usual.
There are two bottles under my kitchen sink. One identical to the pic above and one giant bottle as a refill. I can't imagine my cleaning life without Folex.
Have you tried it? If so, what do you think?
~Please Pin, Tweet, Facebook or otherwise share this post. OMT smooches!~