Um, a Super Soaker Lifehack? What have we become here at OMT?
Brilliant, is what!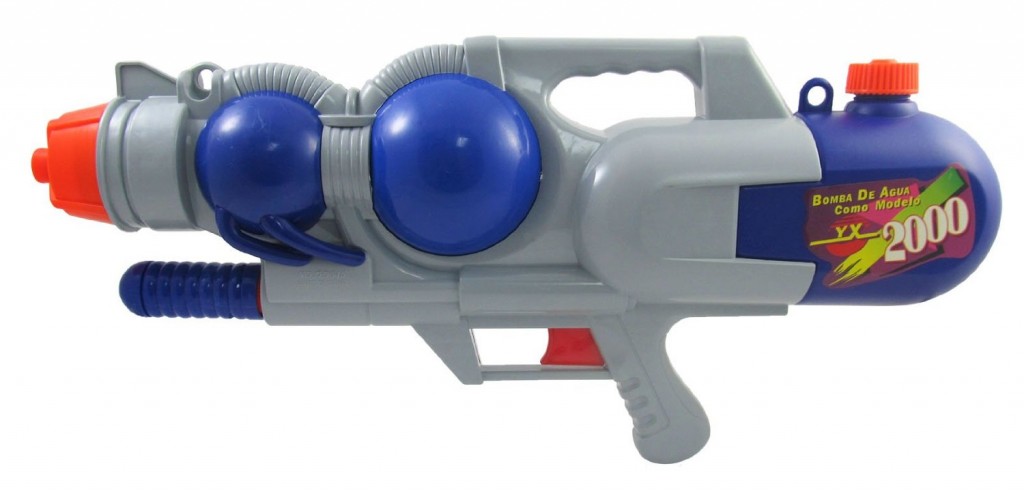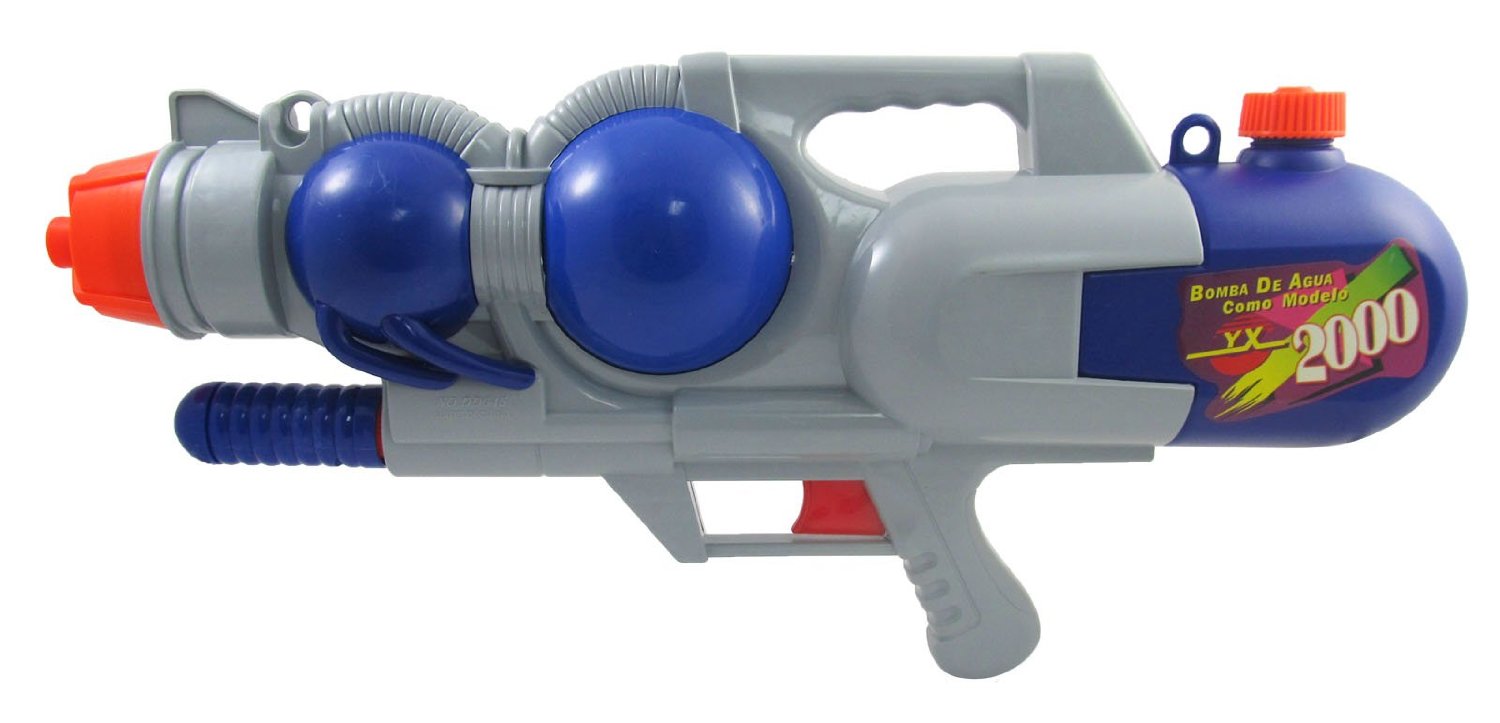 (source: Amazon)
~ A gentle reminder: OMT! uses Amazon referral links. When you do your shopping through the Amazon links on this page, you support the blog at no cost to yourself. It's much appreciated!~
This weekend, while trimming the vines on the front of the house, I discovered a wasp's nest and practically dove off the ladder trying not to get stung. Those be some angry wasps when disturbed.
Instead of buying harmful chemicals to kill the wasps and eradicate the nest, I did what we have done for years: I filled our Super Soaker (Boy's Super Soaker from when he was a kiddo) with a mixture of water and dish-washing soap, gave it a good shake, then handed it off to Garry, cause, you know, WASPS!
Garry stood about 6-10 feet back from the nest, asked me to point to the nest, pumped the Super Soaker, then let the water and soapy mixture hit its target: the nest o'anger.
Did you know that soapy water will kill wasps? If you didn't, you do now.
The above pictured Super Soaker has happy and satisfied reviews. I wish I could offer a link to ours, but they don't make them any more. This one seems like it would get the job done and then, hey, you'd still have a Super Soaker for all the fun!
We have been using this method for so many years, I don't remember when we started. The best part is: it works every stinkin' time.
After a hearty couple of soapy blasts, we check to make sure the wasps are dead and we knock down the nest as a lesson to those who dare to return and rebuild!
You could use a regular garden sprayer if you are without a Super Soaker (why are you without a Super Soaker?!), but just know, wasp hunting ain't for the weak. If you miss your target, they're coming after you. I've been stung before, so use extreme caution, especially if you're allergic.
It's all fun and games until Patti is running through the yard like a maniac.
Some recommend attacking at night, when the painful little beasts aren't as active. We've always done it as soon as we see a nest being started on the eaves or any hidey hole they can find (like cleverly disguised in the vines).
You could also use a bucket of soapy water that you splash on the nest, but again, I ask, why don't you have a Super Soaker? (they are sooo much fun!)
Just remember to use extreme caution when employing this method. Those little devils are out for blood.
Happy Super Soaking, y'all!
Please Share on Your Favorite Social Media! ~ OMT thanks you! ~