As a lifelong athlete, I'm always looking for ways to naturally improve my performance. The yin to that yang is that I love food. I love to eat, especially foods with fat and sugar and bacon sprinkles.
(you'd think I was kidding on that last one, but not so much)
Recently, I participated in a foam-rolling class at a gym specifically for CrossFit folks. Ever seen a CrossFit instructor? They have amazing bodies, yo. It's a thang of beauty to see such commitment and dedication to health.
They also love to talk about what everyone is eating and of course, the Paleo craze.
As a runner, people are always asking me what I eat and how I keep fit through nutrition. As a more seasoned runner ~couchGRANNYcough~ and as a runner who is tall (genetics) and lean (hard work), most folks assume that I've found the secret to good health and nutrition. Truth be told, I have. But, it's not Paleo. Not even close.
I shudder to think of what I'd have to give up if I went all in for any restrictive diet.
THE SECRET:

Here's my fitness philosophy: I run/lift weights/bike to make it easier to move through my life. I want to be able to garden and climb and move stuff. I want to chase Sweet E and not get winded. I want to assert my body and not pay for days with muscle soreness.
There is no food restriction. There is just lots of moving (running, walking, biking, lifting) and lots of eating the foods I love. Period. That's it.
THE SECRET EXPANDED: PART ONE

Even though I eat what I want, about 85% of what I eat fuels my body. The rest of that 15% is stuff any 12-year-old boy would love.
THE SECRET EXPANDED: PART TWO
What is fuel?
Fuel is animal protein, veggies, fruit, legumes, nuts, dairy and yes, carbs. Runners need carbs. But, the good stuff. Whole wheat breads, whole wheat pastas, and whole wheat Twinkies. (one of those things is totally made-up) I also drink water all day long. Occasionally, I'll have some juice, maybe some sweet tea at a BBQ, and a rare soda.
That's the bulk of my diet.
Oh, coffee. I have about 4-cups of coffee every morning. I consider it my one vice with no plans of giving it up. Please don't touch my coffee…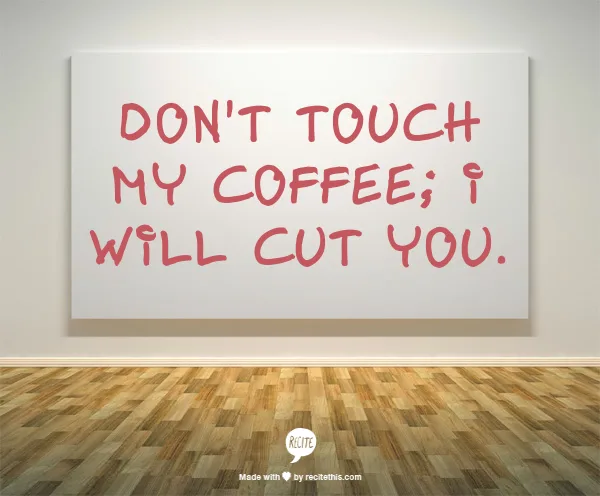 THE SECRET EXPANDED: PART THREE

What's the other 15-ish%?
Candy, cake (so much cake), cookies, McDonald french fries, In 'n' Out Double Double Animal Style burgers, Sangria, beer (let's just go with teh alkeehols instead of me listing every fav drink I drank, or we'll be here for a while), anything fried, chili-cheese dogs, Slutty Brownies, ice cream, Frito Pie, anything chocolate…you get the idea. Junk food. Lovely, delicious, grease-soaked, sugary, coma-producing junk food.
I used to think I'd outgrow my love for all things carnival fare, but as it happens, not so much.
See why I run?!
You might be wondering if I'm BSing you; I swear I'm not. When I bake all those amazing things you see here, I send out word that there are goodies to be had. That way, Husband and I get our fix, others get theirs, and we are all happy campers.
I am convinced that the secrets to good health are #1) Good genes. You can't help the cards you're dealt. #2) Working with your cards.
If you're diabetic, you're gonna have to get creative with your nutrition choices and cheats. If you have heart disease, the same. The key is finding that which gives you joy and including it moderately in your life instead of ODing on it.
Yes, I indulge in iffy food choices, but I'm mindful of everything I eat.
THE SECRET: THE FINALE
Mindfulness.
Yep. There's my not so secret secret, and why I won't be bandwagoning with the Paleo folks. Sometimes the biggest secrets aren't secrets at all, but just good old-fashioned common sense.
Go forth and use it in good health.
Or, if you'd like (cause I know I would), we can discuss my No-leo approach in more detail over a nice slice of cake. I might even share my coffee with you…