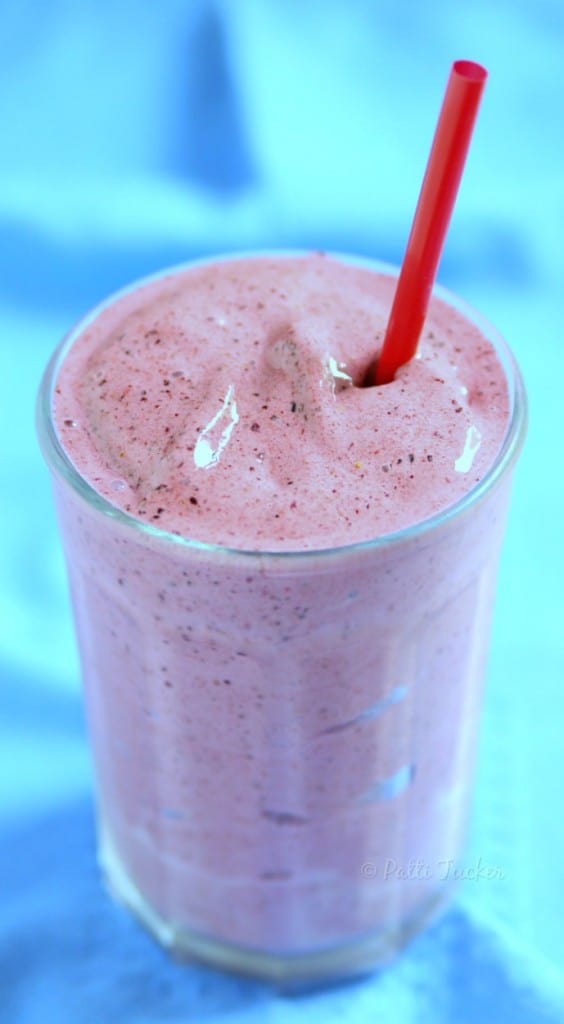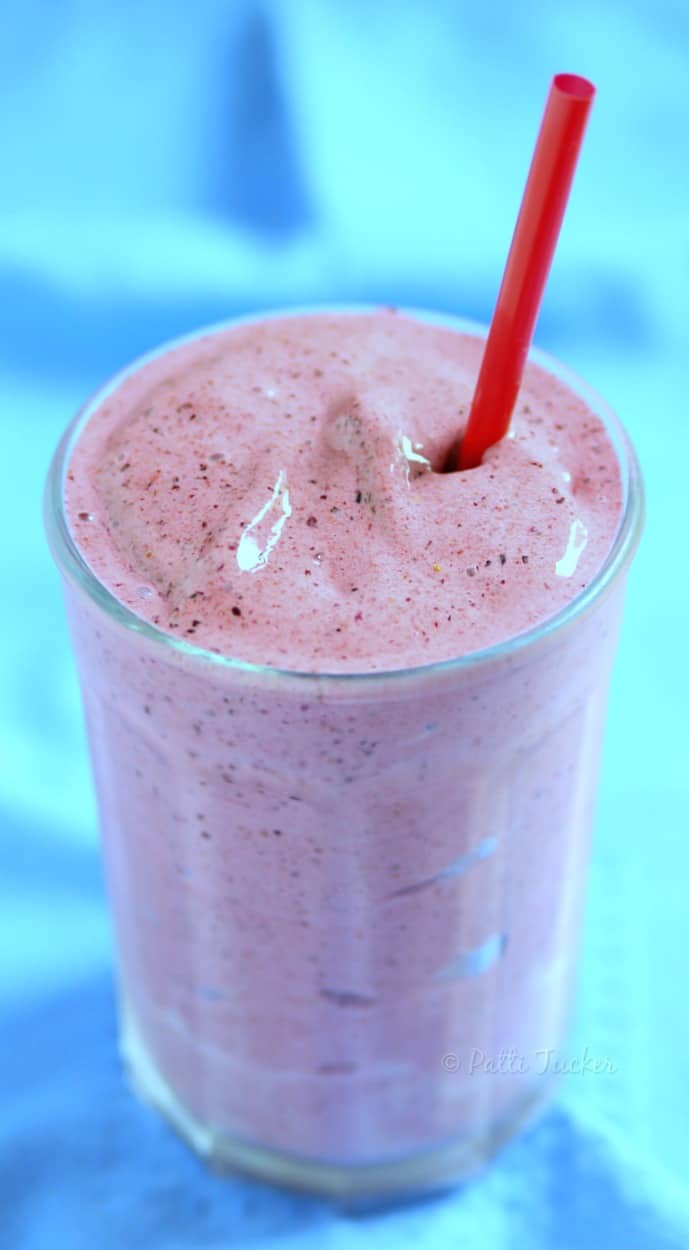 I'm not a fan of store-bought smoothies. If I'm going to drink my calories in smoothie form, I don't want any extras, like sugar. I'd rather save those calories for cake. Glorious cake!
I'm also not a fan of ingredients I can't spell or recognize as food. So, nope, you won't find me in line to buy a smoothie. (Full Disclosure: I throw out all these rules for milkshakes. I consider milkshakes liquid cake. Glorious cake!)
So, what's a smoothie-loving gal to do? Make my own, that's what.
As I have declared before, I truly, dearly, whole-heartedly dislike ice in my smoothie. I prefer using frozen fruit as my vehicle to a thick delicious shake-like smoothie.
ASIDE: Did you know frozen fruit/veggies retain nutrients better than fresh fruit? DID YA?!
WebMD weighs in:
Nutritionally speaking, frozen veggies are similar to — and sometimes better than — fresh ones. This makes sense, considering that these veggies are usually flash-frozen (which suspends their "aging" and nutrient losses) immediately after being harvested. Frozen veggies were often picked in the peak of their season, too.
Learnin', OMT-style! (it's delicious AND interesting!)
No-Sugar-Added Blueberry Strawberry Smoothie
Ingredients:
1 cup frozen strawberries
1 cup frozen blueberries
1 cup milk
Directions:
1) Place frozen strawberries in bowl, set aside of 10-15 minutes.
2) After your strawberries have begun to thaw, pour one cup of milk and the strawberries into blender. Puree those badboys.*
3) Once strawberries are thoroughly blended, add one cup of frozen blueberries.*
4) Pour into tall glass, insert straw and watch for freezer brain!
That's it! A brilliantly colored smoothie that gives you four servings of fruit. BAM! Nutrition'd! (yep, not a word.)
You could share this between two people (and thereby get two servings of fruit each), but I typically have the entire thing for lunch, after a long run.
If you're like me, you usually have berries in your freezer. Instant yum, whenever you need a milkshake-esque dream. No ice. No schlepping to the store for fresh fruit. No running to the smoothie joint.
Not only is it nutritious and delicious, but it will leave you feeling like you're KING/QUEEN OF THE WORLD for getting so many important repairy/buildy things into your body in one meal. Effortlessly. Just keep it coming through that fun straw. Pure brilliance, with no added sugar or chemicals you can't pronounce.
The best part? The kids will love it and they don't have to know about the adult things like vitamins and fiber and antioxidants. No really, you don't have to tell them. I'm pretty sure if you did tell them, they'd squinch their noses at it and start begging for the leftover Easter candy you think you've hidden so well. DON'T TELL THEM!
Happy smoothie making, my babies!

Please Share on Your Favorite Social Media! ~ OMT thanks you! ~