Nothing like a little literary fun in the title  to start a post.  Thanks, Walt!
Pumpkin rolls are EVERYWHERE!  So why not join the fun?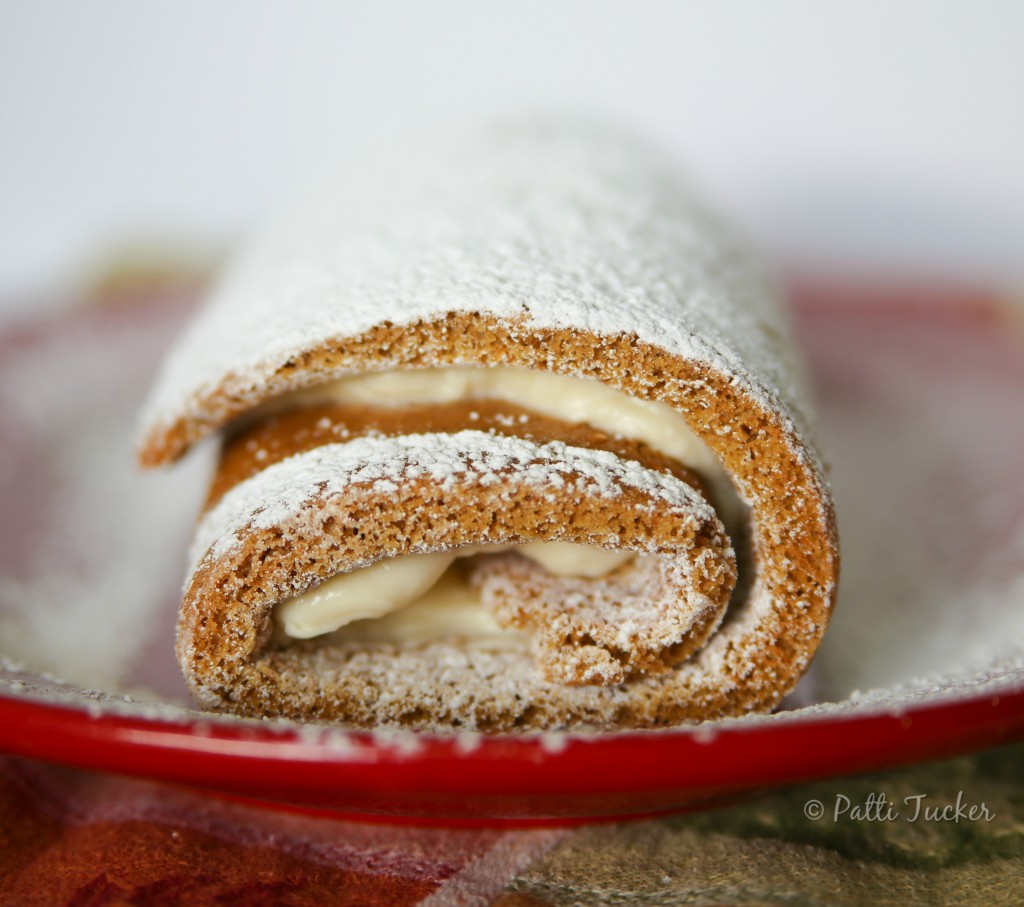 Oh, momma!
A friend shared this recipe with me years ago, so I don't have the original source.  I've made it every year since for Thanksgiving and Christmas, to my family's delight.  We love us some overstuffed Pumpkin Roll!
Ingredients
CAKE

3 eggs
1 cup of sugar
2/3rd cup pumpkin puree (canned pumpkin)
1 tsp lemon juice
3/4 cup flour
1 tsp baking powder
1 tsp ginger
2 tsp cinnamon
1/2 tsp freshly grated nutmeg (or regular)
1 cup chopped nuts, optional

FILLING

1 cup powdered sugar
6 oz cream cheese (1)
4 tsp butter, room temperature
1/2 tsp vanilla
Instructions
CAKE

Beat eggs at high speed for 5 minutes, then gradually beat in sugar..
Add pumpkin and lemon.
Sift (or whisk) all dry ingredients, then fold into pumpkin mixture. (2)
Line a 15x10x1 jelly roll pan (or heavy duty cookie pan with lip) with waxed paper and place mixture on top.
Top with nuts.
Bake at 375° for 15 minutes.
While cake is still hot, lift by the waxed paper edges and flip on to a towel sprinkled with powdered sugar. Carefully peel away paper.
Start at narrow end and roll towel and cake together.
Cool. (35-45 minutes)

FILLING

Beat all ingredients together until smooth.
Unroll cake and spread with filling and roll back up (without towel!)
Place seam down on serving platter.
Dust with powdered sugar before serving.
Notes
1) I typically use a full 8 oz brick of cream cheese, cause WHY NOT!
2) Folding, as opposed to stirring, makes the cake spongy and light.
* If making ahead of time, place seam down on platter, wrap tightly with plastic wrap and refrigerate. Before serving, bring to room temperature, then dust with powdered sugar (if you do this while cold the sugar will dissolve).
* Leftover can be stored in fridge. (ha! "leftovers")
https://ohmrstucker.com/o-pumpkin-my-pumpkin-roll/
FOR NEWBIE BAKERS: While the instructions on rolling and unrolling seem a bit intimidating, you should try your hand at this dessert.  It's fairly simple and foolproof (even if the roll cracks, which it has done on me before, just give that section a heavy dusting of powdered sugar) and has a fun WOW! factor.
FOR EXPERIENCED BAKERS: If you've never made a Pumpkin Roll, whatcha waiting for?!
Nothing says the holidays like a delicious pumpkin dessert, especially one filled with cream cheese.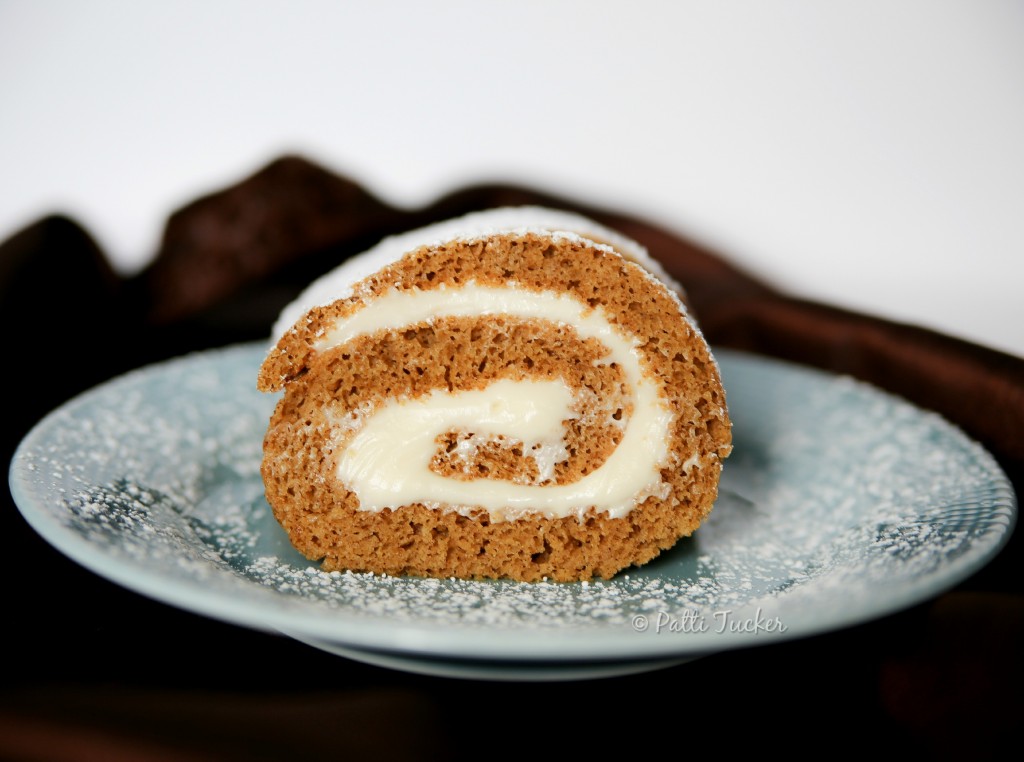 ~drool~
Happy Baking, y'all!