In the realm of all thangs cookie-like, shortbread is my fav.
I could eat shortbread, in any form, every day.
NomNomNom.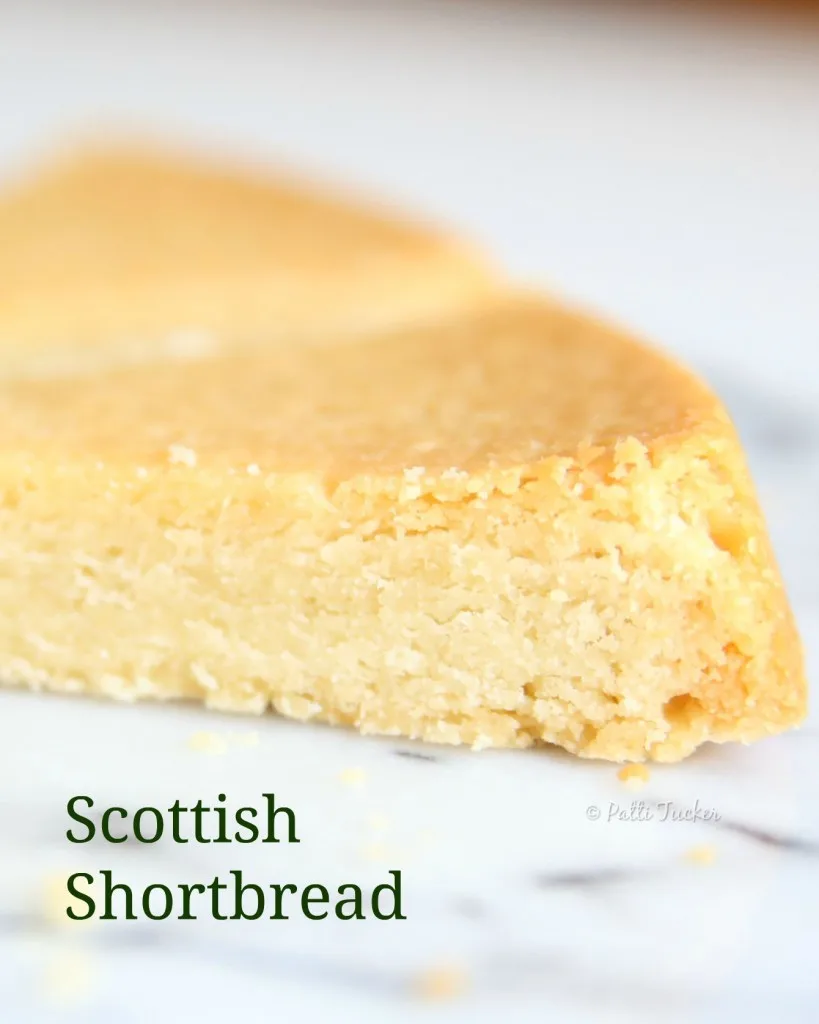 Isn't it beautiful?
Almost (heh-heh *almost*) too beautiful to eat.
While Garry prefers traditional shortbread, I also enjoy this Dark Chocolate Shortbread, which I think makes an excellent gift for any occasion, at any time during the year.
So fancy!
As is my habit of finding all things delicious to share here, I stumbled upon a recipe for shortbread that I had hastily scribbled on a note card years ago, yet never made.
I have no idea to whom to attribute. If I knew them – I'd kiss them. This shortbread is that good.
You know how life sometimes gets in the way of baking?
NOT TODAY!
It's time to NomNomNom all the shortbread.
DO IT!
Bake.
Score (like this):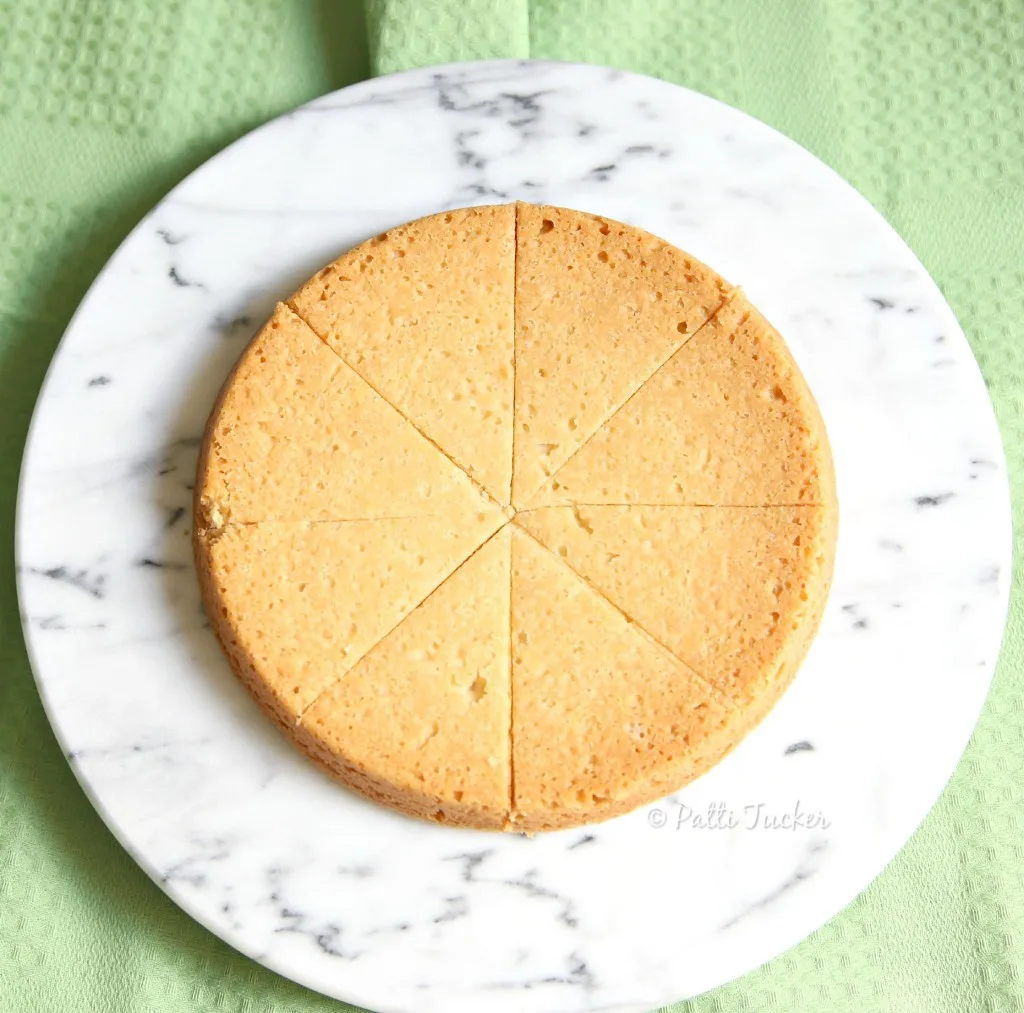 Cool completely, then cut (sure, sure, go ahead and have a bite while you're at it):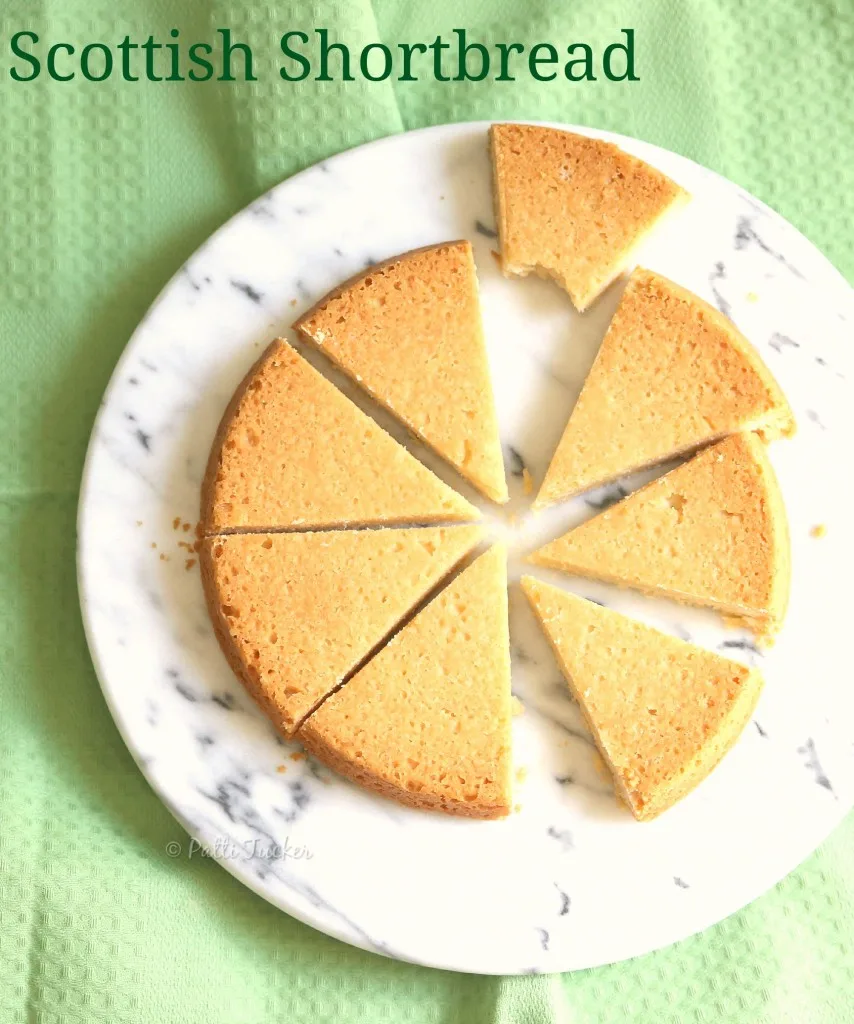 Enjoy!
Seriously, how easy is that recipe?
This deliciousness also qualifies as an excellent gift.
For those of you pressed for time, yet want to give as a gift, you can package the dry ingredients in a fun container and include the recipe (just add butter!) and a beautiful shortbread mold.
VIOLA!
A unique and thoughtful gift for any baker.
I've included a few mold choices below to get your creative juices flowing!
To the recipe!
~~~~~~~~~~~~~~~
SHORTBREAD
1 1/2 cups all purpose flour
3/4 cup powdered sugar
1/4 tsp salt
1 cup butter, softened.
Preheat oven to 300°.
Mix flour, sugar and salt.
Knead butter into the mix and press firmly into an 8 inch pie plate or a shortbread mold.
Bake 1 hour.
The shortbread should be pale in color, not browned.
Cut into wedges while still warm.
~~~~~~~~~~~~~~~
Happy Baking, Y'all!
If you're interested in having the Top 10 OMT! Recipes in one place (no searching!), click anywhere on the image below ▼