Attention All Brownie Lovers: Get your brownie lurv here!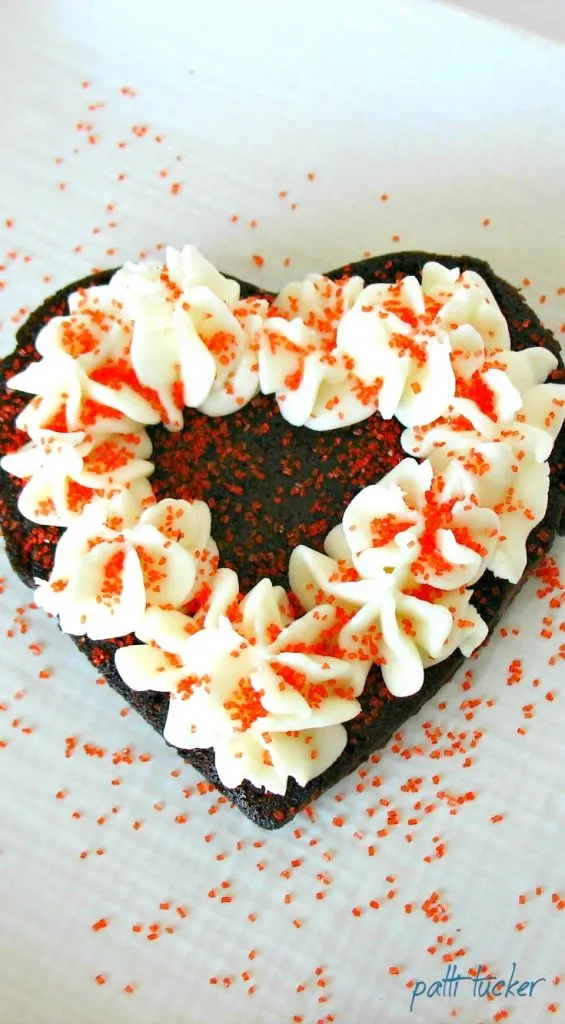 I think we all know how I feel about brownies and all things brownie. To refresh your memories, check it HERE, HERE, HERE, HERE and HERE.
Dadgum, that's a lot of brownie lurv!
I was feeling all Valentiney and wondering what might be a fun way to make my chocolate-lover gasp in appreciation.
First, I made a pan of brownies that were thin enough to cut with a cookie cutter.
This is a cookie sheet lined with parchment paper to make it easy to pull the brownies out once baked.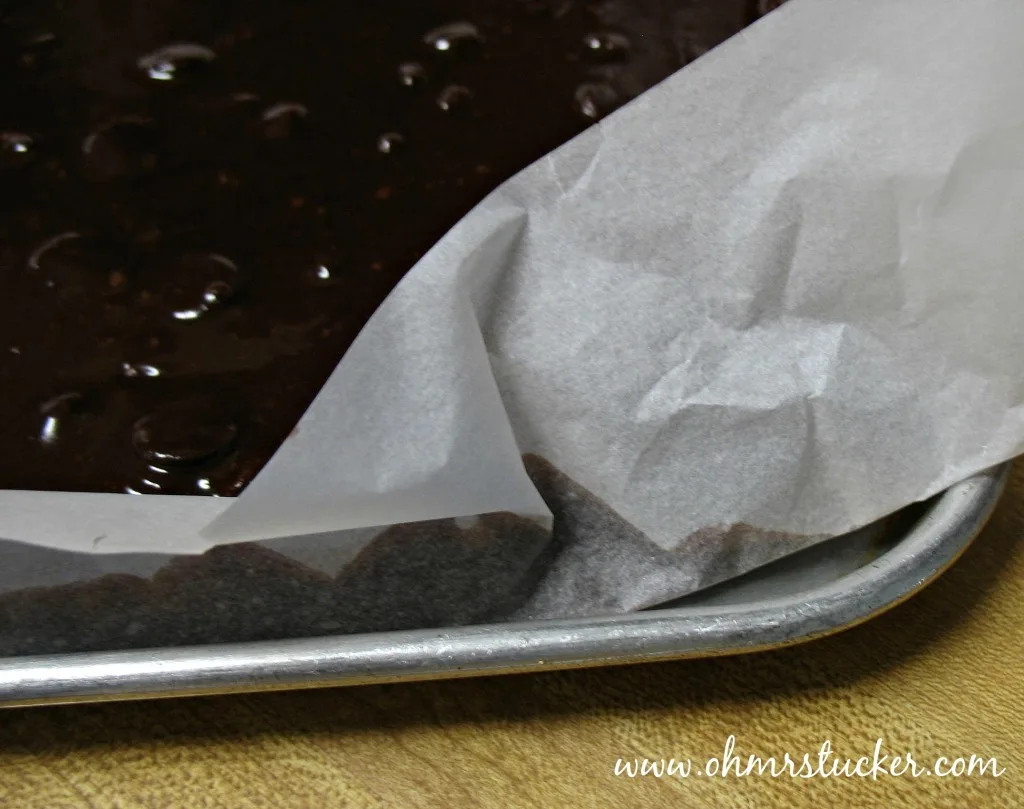 Next, I cooked and cooled brownies.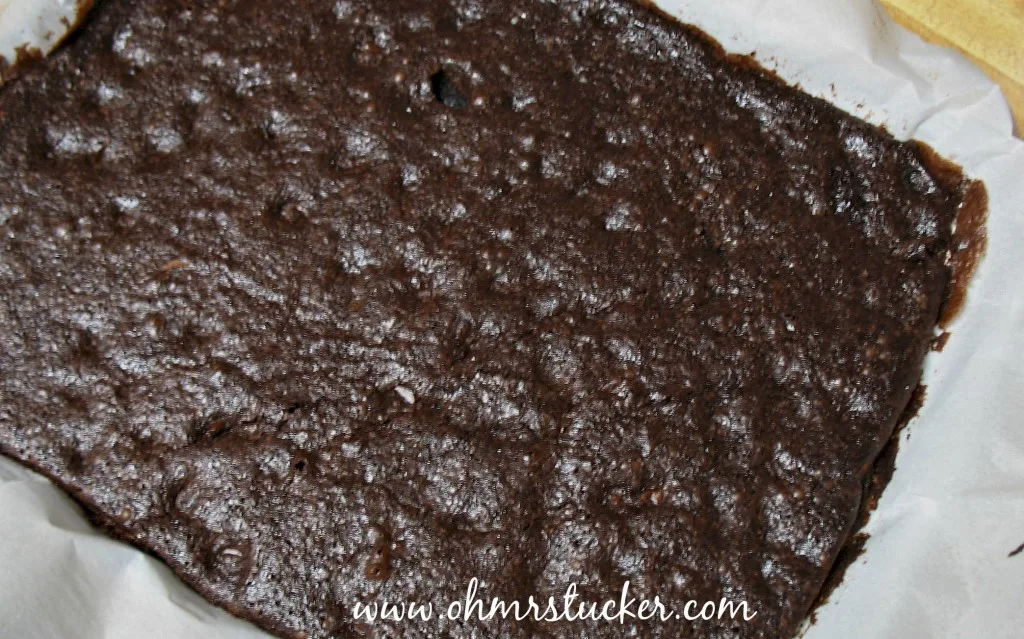 ~ A gentle reminder: OMT! uses Amazon referral links. When you do your shopping through the Amazon links on this page, you support the blog at no cost to yourself. It's much appreciated!~
Then I used my GIANT, 4-inches across, heart cookie cutter (on hindsight, I wished I had a smaller one) to cut out the brownie hearts: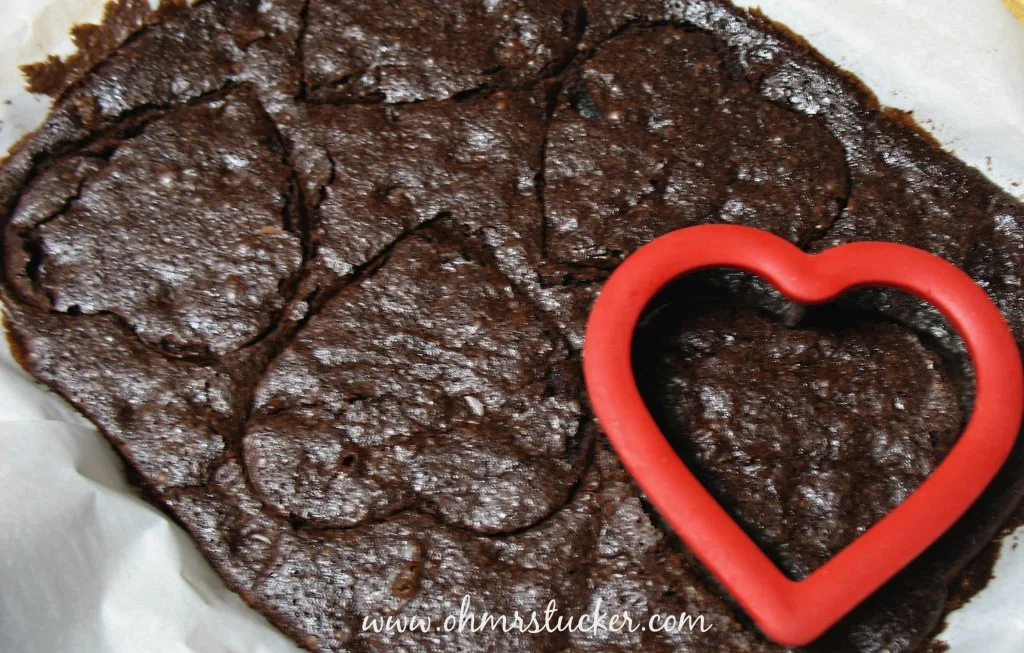 I placed the brownie cut-outs on a clean pan lined with wax paper to cool completely.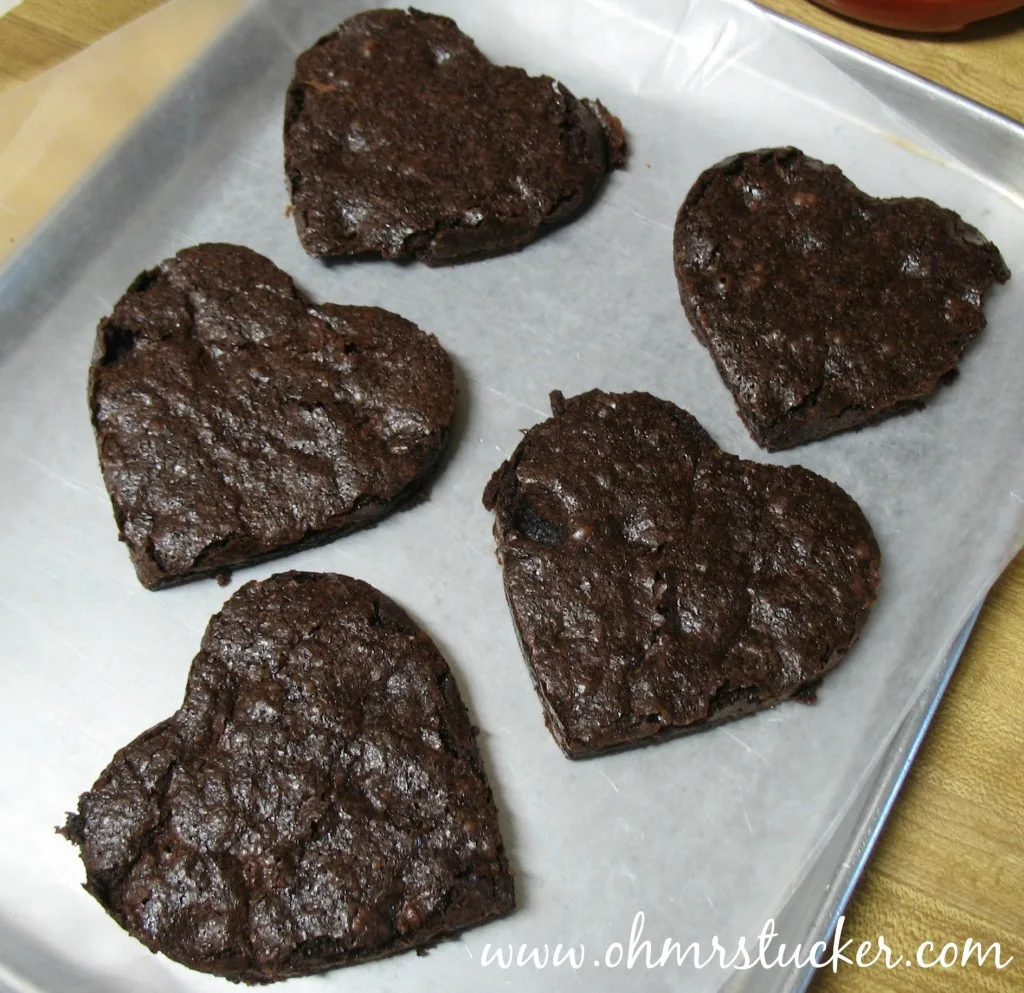 What to do with the leftover brownie parts?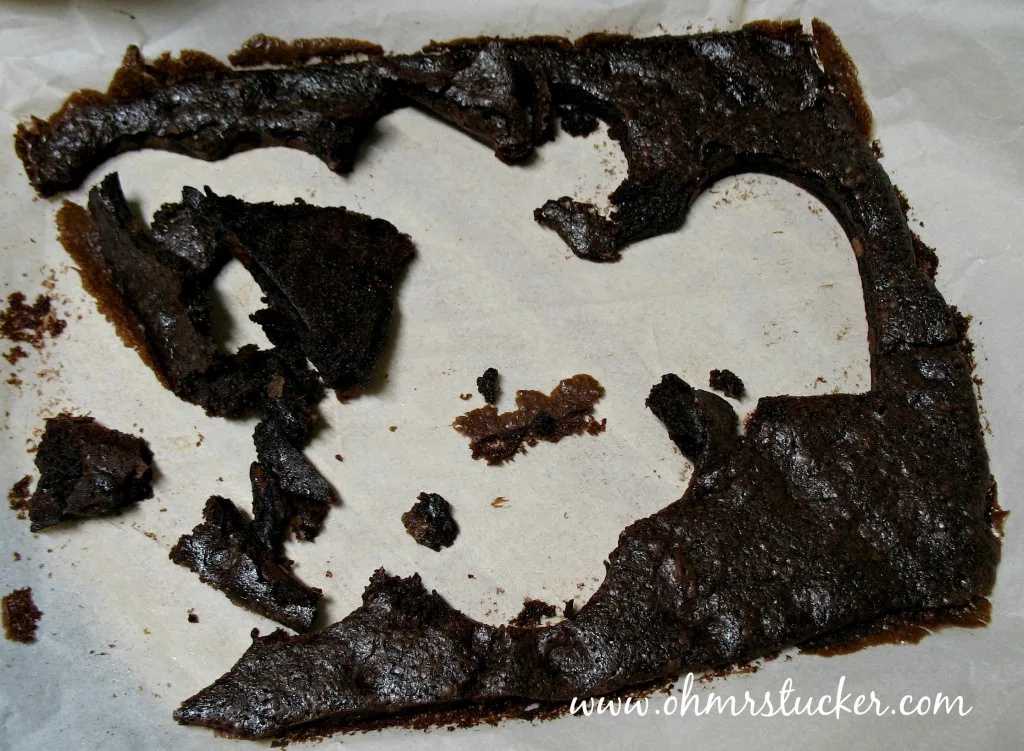 I chopped them up, placed them in a ziplock bag and froze them for when I need a cupcake mix-in (or just when I need to eat frozen brownie chunks!).
Lastly, I made a simple buttercream frosting, slapped it in a pastry bag and piped around the brownie. It looked like it needed sprinkles…more sprinkles!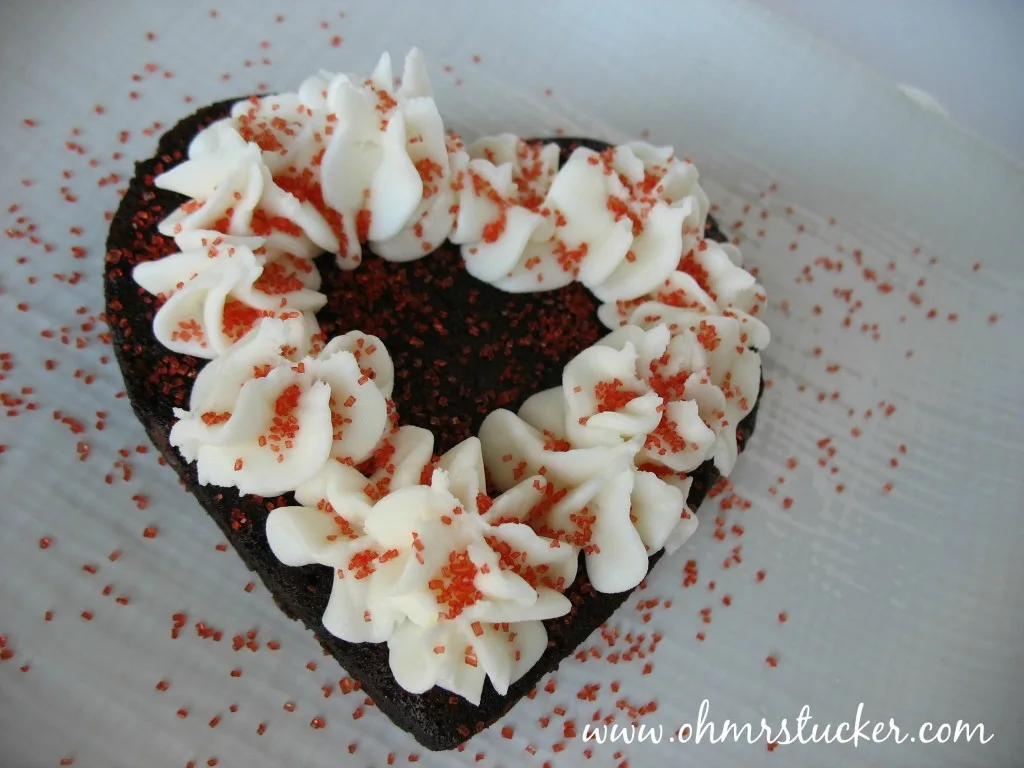 As if all that wasn't enough, I thought while the brownie was fantastic enough topped with buttercream, what if I topped that with another brownie?! ~faint~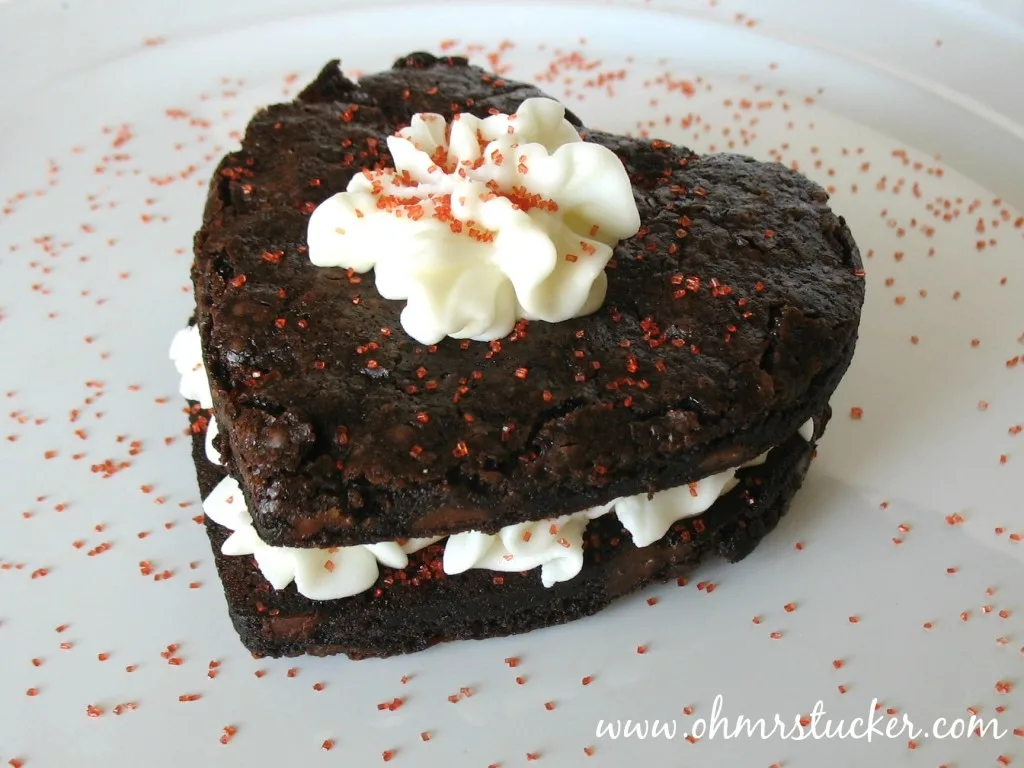 Boy said it looked like a Brownie Whoopie Pie! If that doesn't say I love you, I don't know what does.
What I used:
* 1 package brownie mix (brownie mix I use: Ghirardelli Triple Chocolate mix.)
* buttercream frosting (you could use a can or premix if you're channeling Sandra Lee)
* sprinkles
So simple and easy.
Husband was thrilled with his early Valentiney gift. I know this because he barely spoke while eating it.
Now you go thrill someone…and maybe get a thrill in return! Or at least a bite. Oh, my…
Happy Baking!