Sour Cream.
This is why I make *this* zucchini bread.
Sour cream.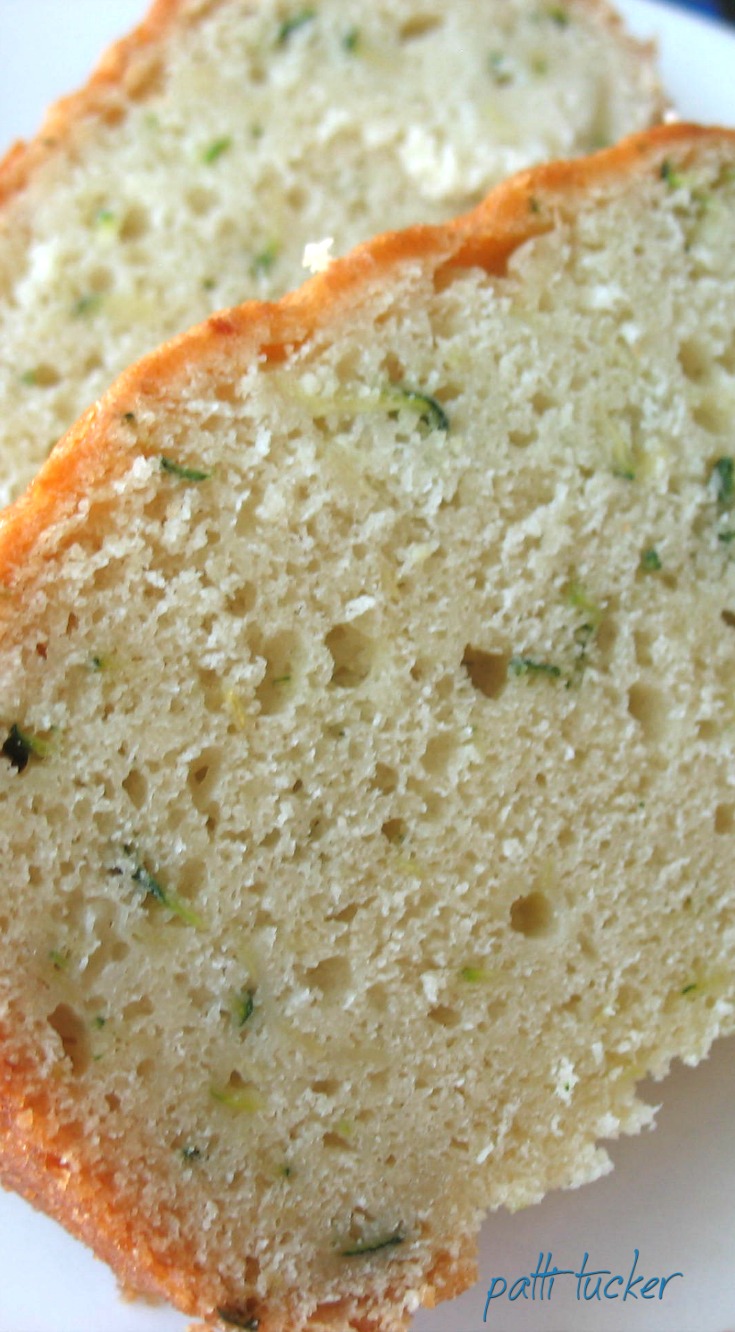 Sour cream – oh, my babies! – it's the secret ingredient that makes this bread different from all the rest.
Once you try it, it'll be the reason you make this quick bread, too.
Moist, delicate and addicting: this will be your new go-to recipe when zucchini is abundant and ready to bake into loaves.
To the recipe!
Sour Cream Zucchini Bread
Yield: 2 – 9×5 inch loaves
Ingredients:
3 cups all-purpose flour
1 teaspoon baking soda
1/2 teaspoon baking powder
1 teaspoon salt
2 cups sugar
1 cup coconut oil
3 eggs
1 1/2 teaspoon vanilla extract
1 cup sour cream
2 cups shredded zucchini, skin on

Instructions:
Preheat oven to 350 degrees F (175 degrees C).
Lightly butter and flour two 9×5 inch loaf pans.
In a large bowl, sift (or whisk) together flour, baking powder, baking soda and salt.
In a large bowl, beat together sugar and coconut oil. Add vanilla.
Add eggs one at a time, beating well after each addition.
Blend the flour mixture into the wet mixture, alternately with sour cream. Stir just to combine.
Fold in the zucchini and mix just enough to combine.
Pour batter into prepared pans.
Bake in preheated oven for 80 minutes (start checking for over-browning at about an hour), or until a toothpick inserted into the center of the loaf comes out clean.
Cool on wire racks.
Notes:
Adapted from AllRecipes
~~~~~~~~~~~~~~~
The bread freezes like a champ, so you could make loaves and loaves and have them well into winter. You know, if you love zucchini bread like I like zucchini bread.
Happy Baking!