I can't stop playing around with the marshmallow treats, y'all!
Eh – who's complaining?
Not me! Not my testers!
(when you run a website that has recipes – you need testers!)
Look at that delicious pan o'madness: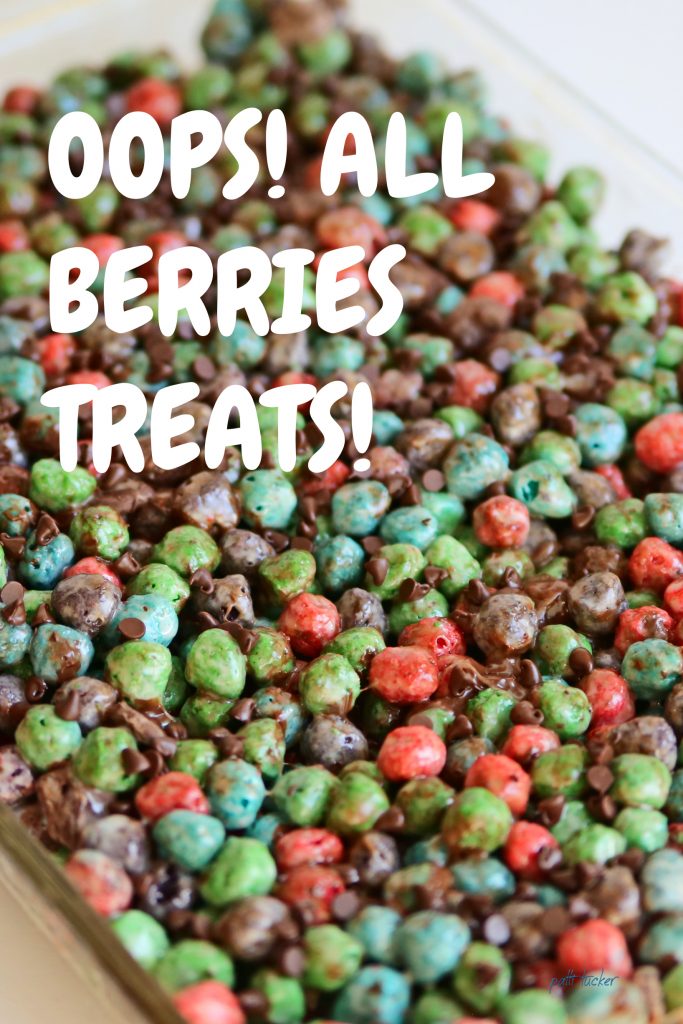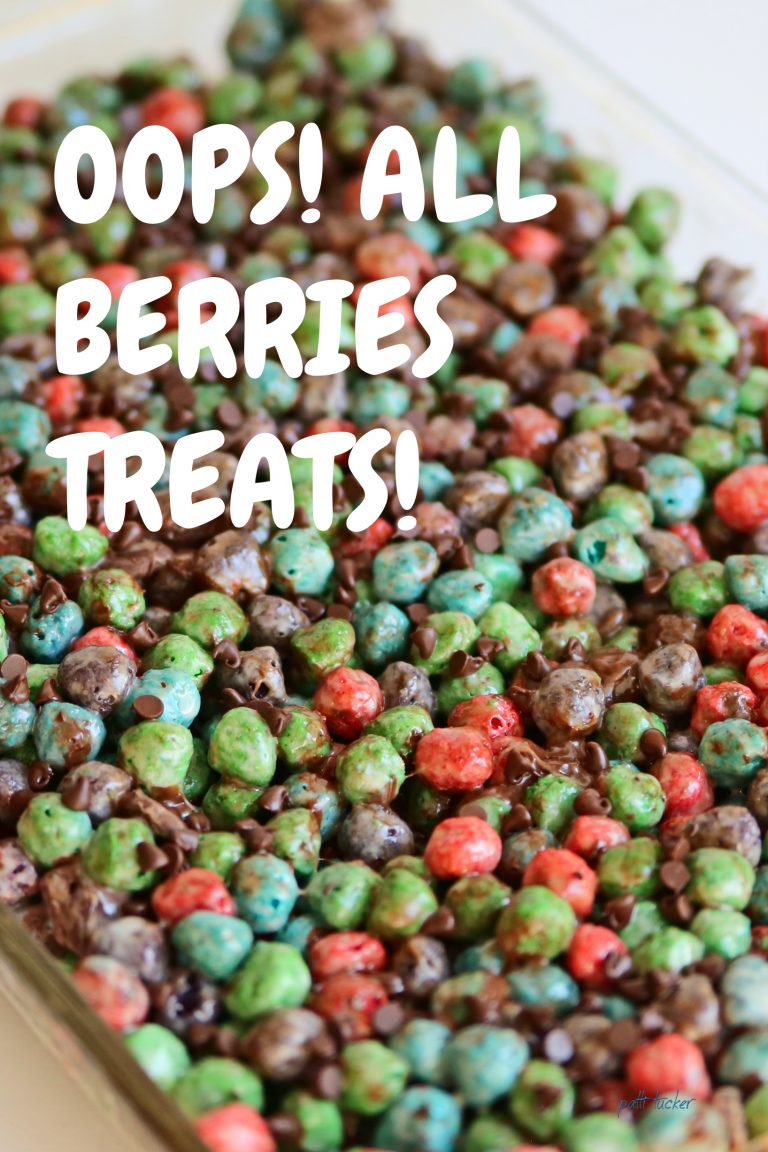 The colors are very holiday-y, very fall-y, very eat-em-whenever-you-want-y.
Which is what I was going for (all of the above): yes, for the holiday kid's table – yes, for the fall fun – yes, for whenever you are craving Oops! All Berries.
Can't beat a good Cap'n Crunch bender. Trust me on this.
Wanna try them?
Yes, please: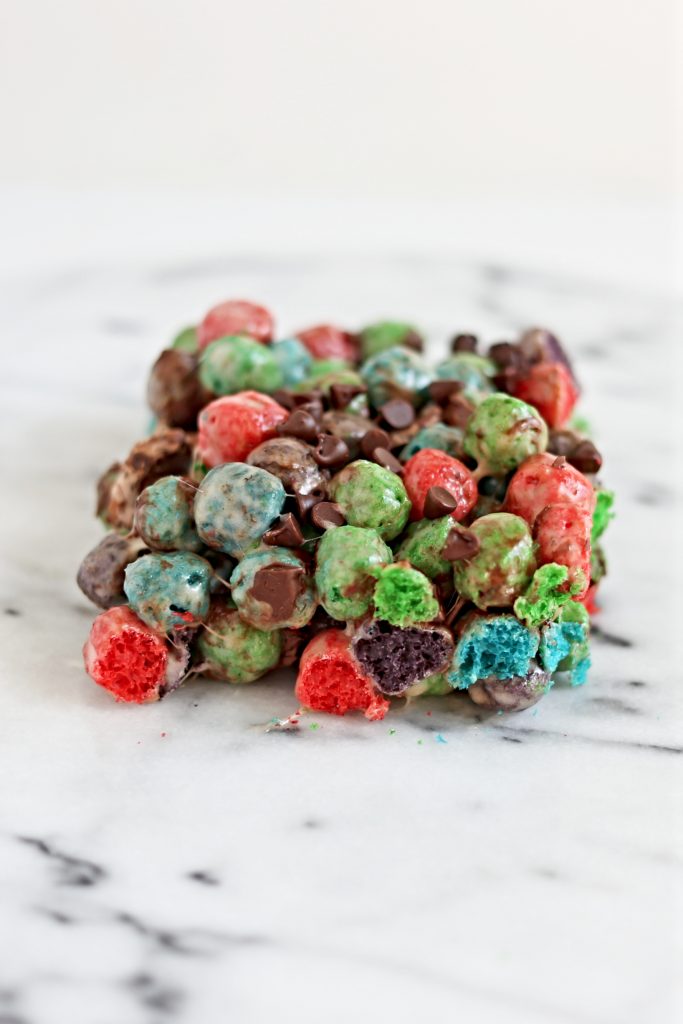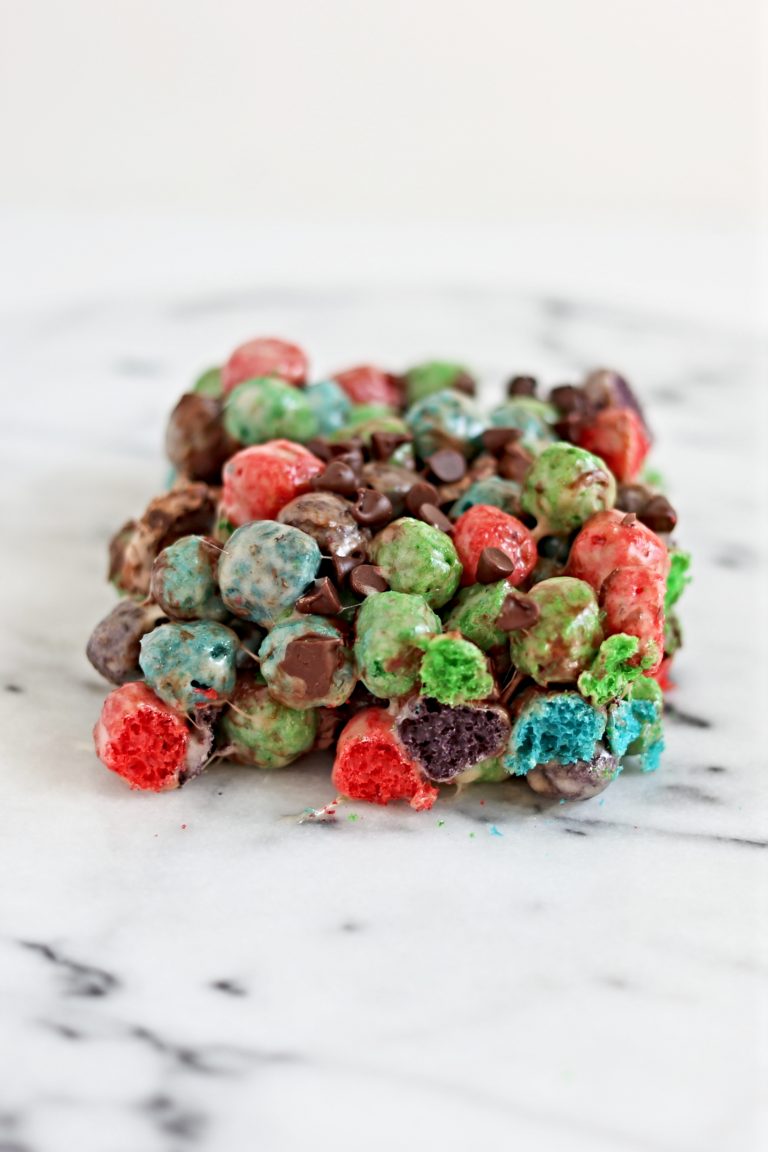 People! I laughed when I saw the pics (yes, I took them, but they still surprised me).
I swear, they almost look elegant in these pics.
Am I right?
These badboys differ from regular Rice Krispie treats in that they are SUPER SWEET.
Garry loved them, with their melted chocolate chips and their Cap'n Crunch cereal, well, c-r-u-n-c-h.
Of all the marshmallow treats I have made, I rank them thusly:
#1: Cheerios
#2: Froot Loops
#3: Cap'n Crunch
#4: Regular Rice Krispies
I like a little yin-yang with my treats: Something sweet – something less sweet.
These would be perfect for your biggest sweet-toothers. (sweet-toothers – ha! Did I just make up a word?!)
The one thing I did love was the addition of the chocolate chips melted in and the minis added once in the pan.
I sense one. more. recipe. forthcoming.
Melty chocolate makes everythang better.
Witness: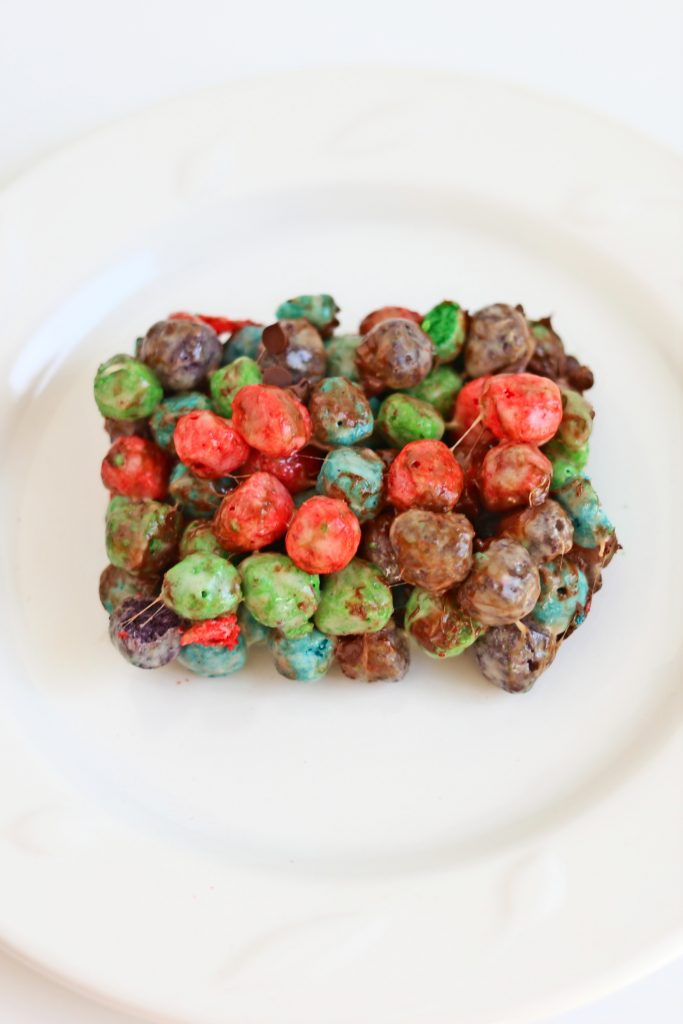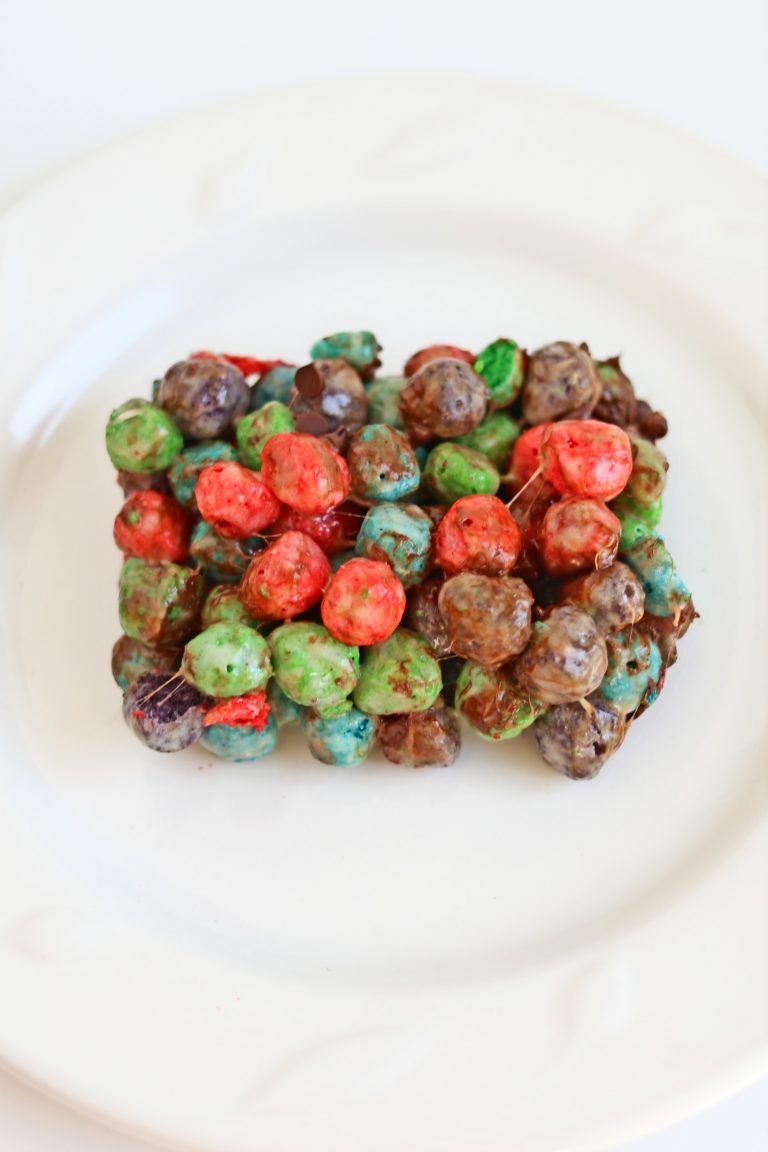 That's enough droolin'; let's get to makin'!
Oops All Berries Treats
Ingredients:
1 box Capt Crunch Oops All Berries (11.5 ounce box)
12 ounce bag marshmallows
1/4 cup butter
1 tbsp homemade vanilla
1 cup any variety chocolate chips
1/2 – 1 cup mini chocolate chips
Directions:
Butter a 13 x 9 pan and set aside.
Melt butter and full package of marshmallows over low heat, careful not to scorch.
Once fully melted and combined, add vanilla and mix well.
Pour in the entire box of Oops All Berries.
Stir to coat.
Add regular chocolate chips and stir briefly, trying not to melt chips fully.
Pour into buttered pan.
(here's where it can get tricky)
Butter hands and press mixture into pan.
Sprinkle with mini chocolate chips.
Perfection!
Your sweet-toothers are gonna love 'em!
Tired of searching for a popular OMT! recipe?
Rest yer weary fingers.
Except to click on the image.
You still have enough strength for that.
COME ON!
YOU CAN DO IT!