Zucchini Bread: You either like it or despise it.
I fall in the first group, but am always trying to move the second one in with me.  So…
…I adapted two new zucchini bread recipes in the hopes that you guys who are wrinkling your noses will like at least one of them.
COME ON!  Try something new.
In today's recipe, I was hoping the coconut oil would give the bread a lighter, less zucchini-ish taste with a hint of sweet tropical yum.  It was a success!
Ingredients
1/2 cup chopped pecans
1/2 cup chopped walnuts
4 eggs
2 cups white sugar
1 cup coconut oil
3 1/2 cups all purpose flour
1 1/2 tsp baking soda
3/4 tsp baking powder
1 1/2 tsp salt
1 tsp cinnamon
1 tsp vanilla
2 cups grated zucchini (skin on)
1 cup raisins
Instructions
Sift (or whisk together) flour, baking soda, baking powder, salt and cinnamon.
In a large bowl, whisk the eggs until frothy. Gradually whisk in sugar, then vanilla, followed by the coconut oil.
Add flour mixture alternatively with zucchini into the egg mixture.
Stir in nuts and raisins.
Pour into two 9x5 inch greased and lightly floured loaf pans.
Bake at 350° for 55 minutes, but start checking for browning at 45 minutes.
Remove when toothpick comes out clean from center of loaf.
Let cool for 10 minutes in pan, then run knife along inside edges to loosen, then turn out onto racks to cool completely.
Notes
https://ohmrstucker.com/zucchini-bread-done-right-recipe-one/
No?  Yes?  On the fence?
Maybe the pics will help.  I started with the cut open loaf to show you the yummy goodness: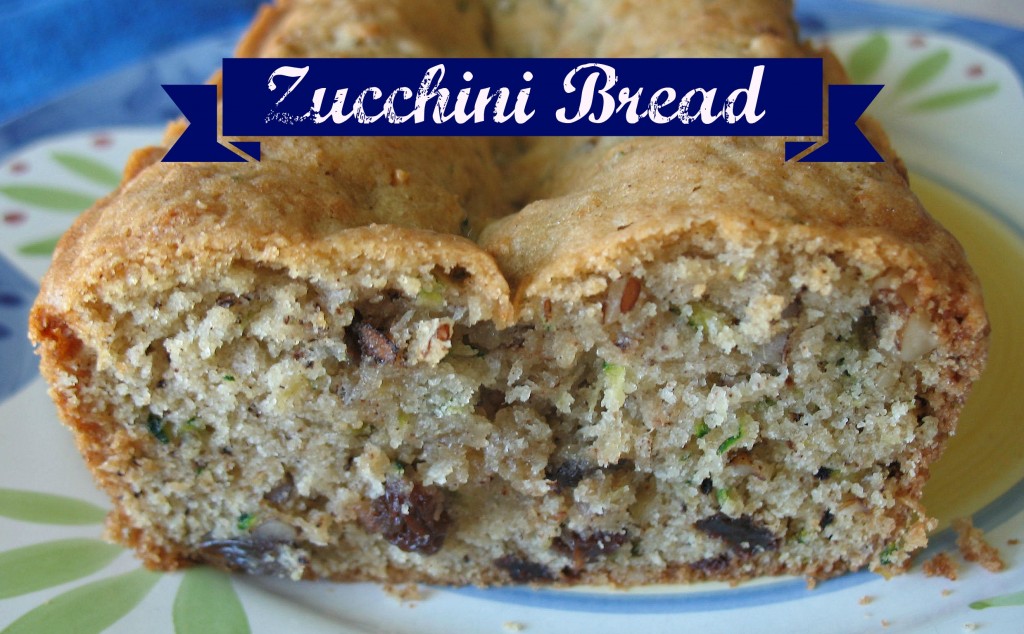 The aroma got to me and I needed sustenance while I shot the pics: Bite One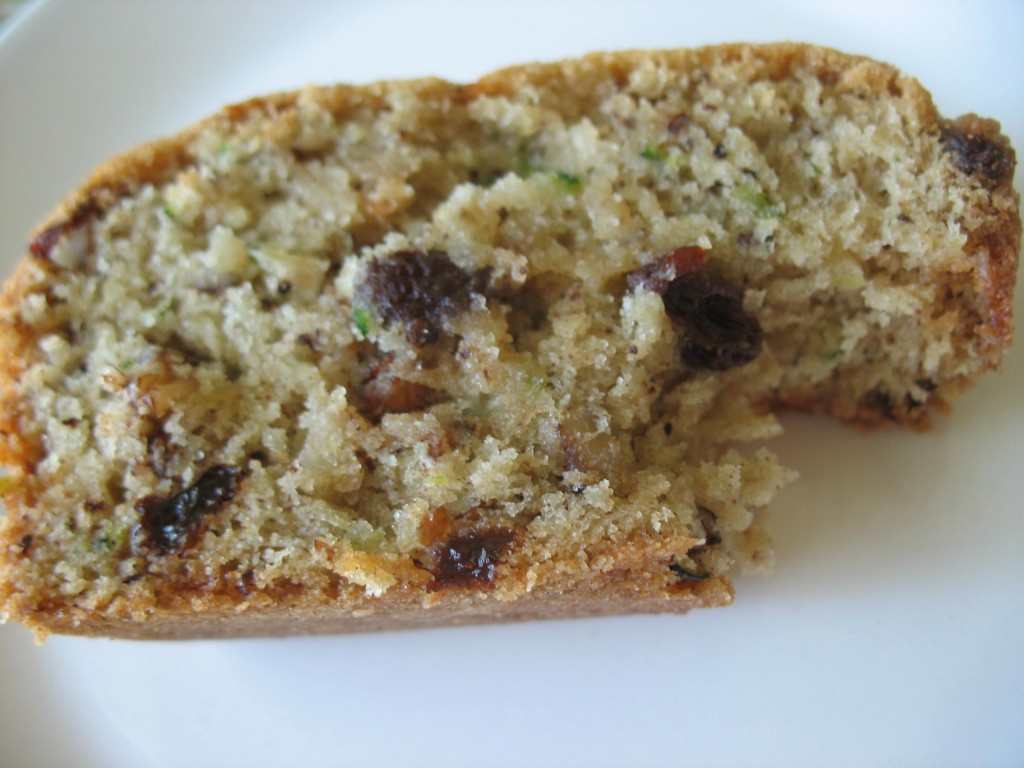 Seriously, the coconut oil made this loaf: Bite Two and Three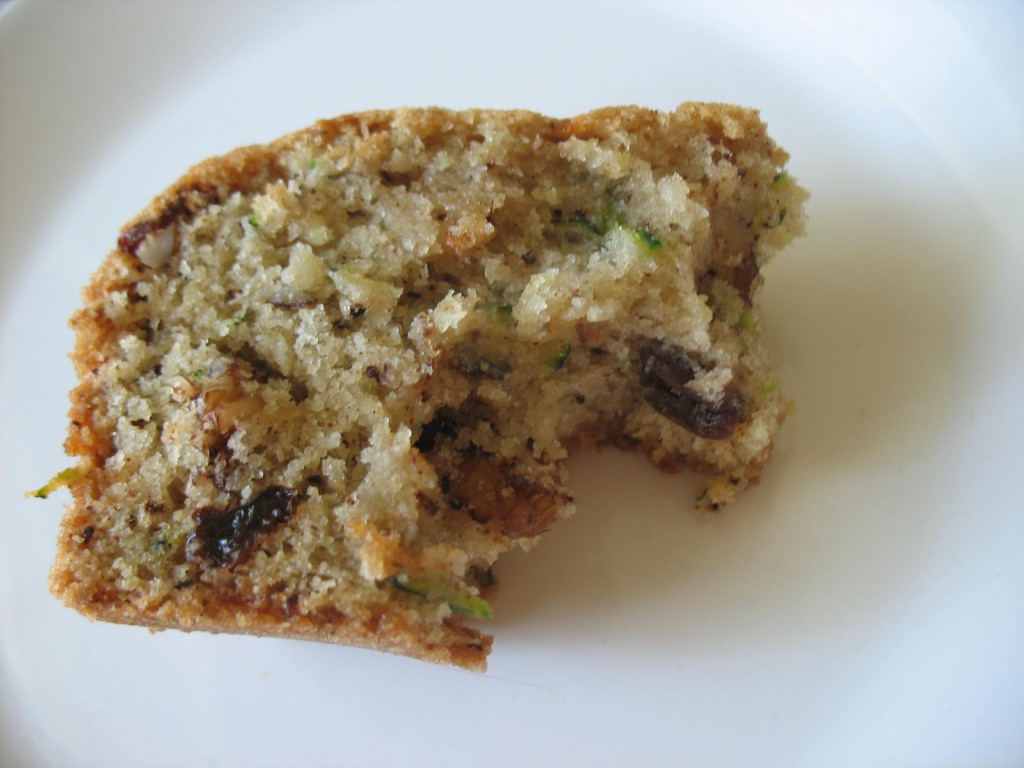 The nuts, oh man, the combo of the walnuts and pecans. Bite Four: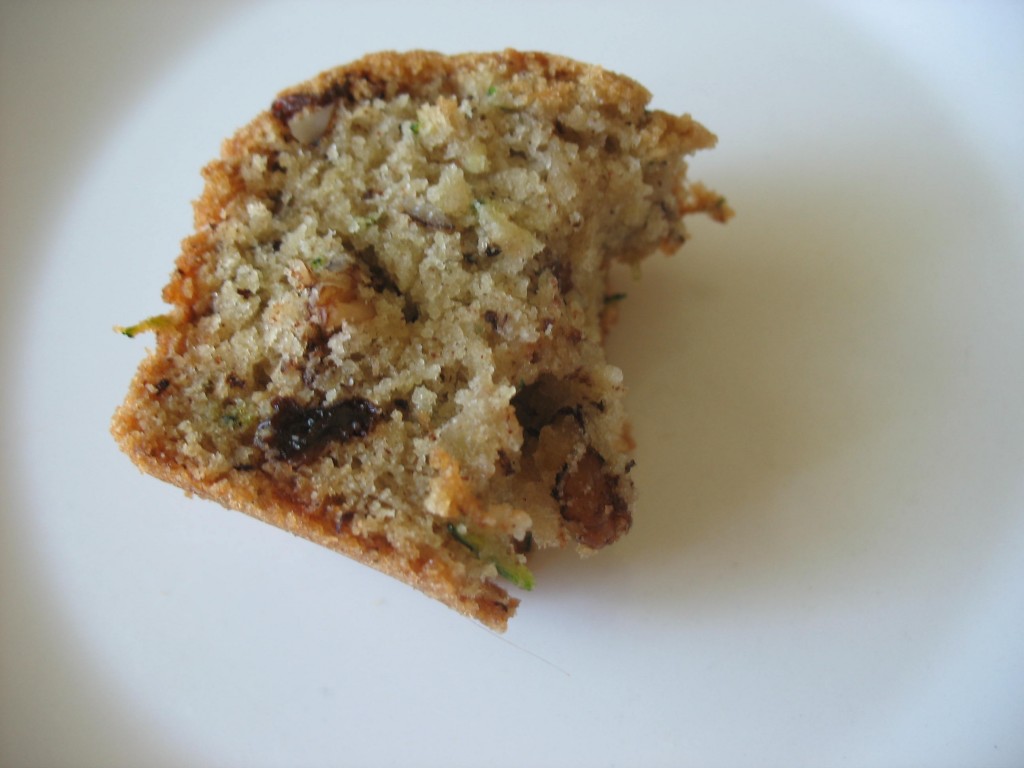 I was trying to make it last, cause let's face it, I probably could have eaten most of that loaf in one sitting.  Bite Five: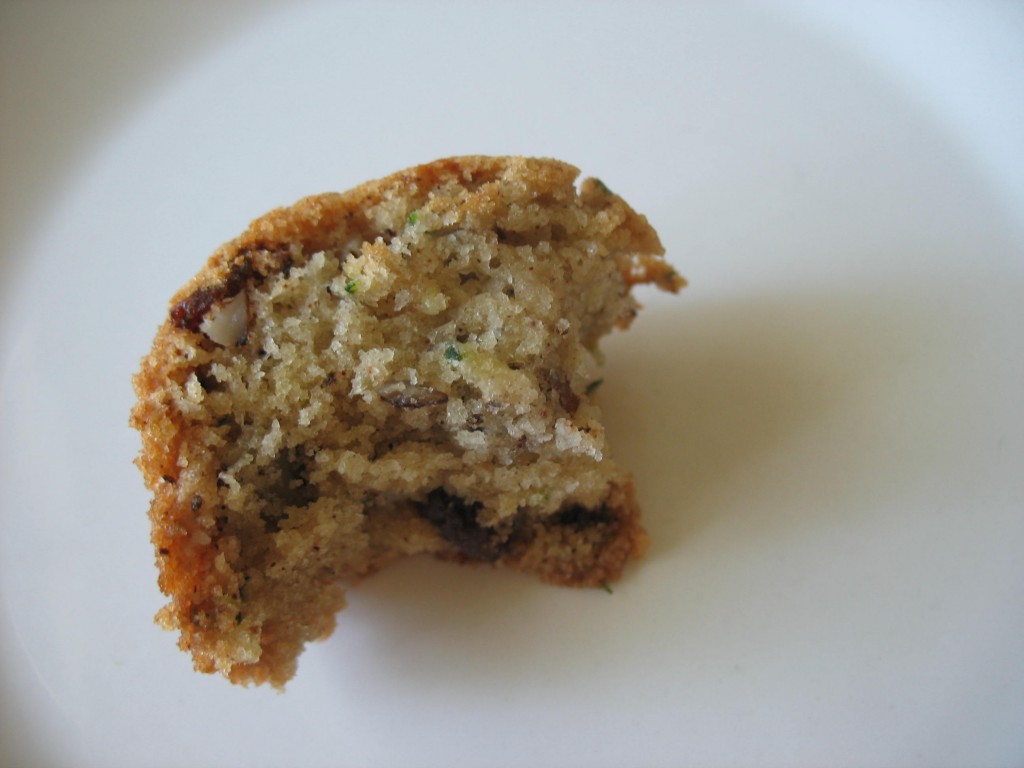 One more taste. Bite Six: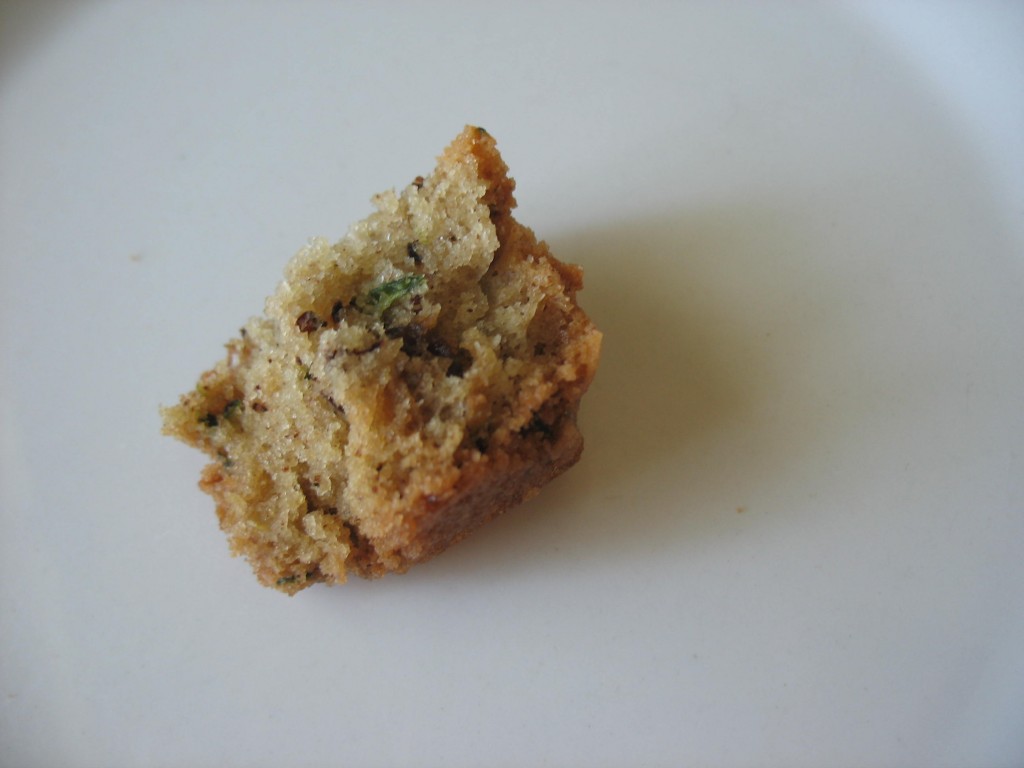 After I devoured the last morsel, I was left with the saddest pic: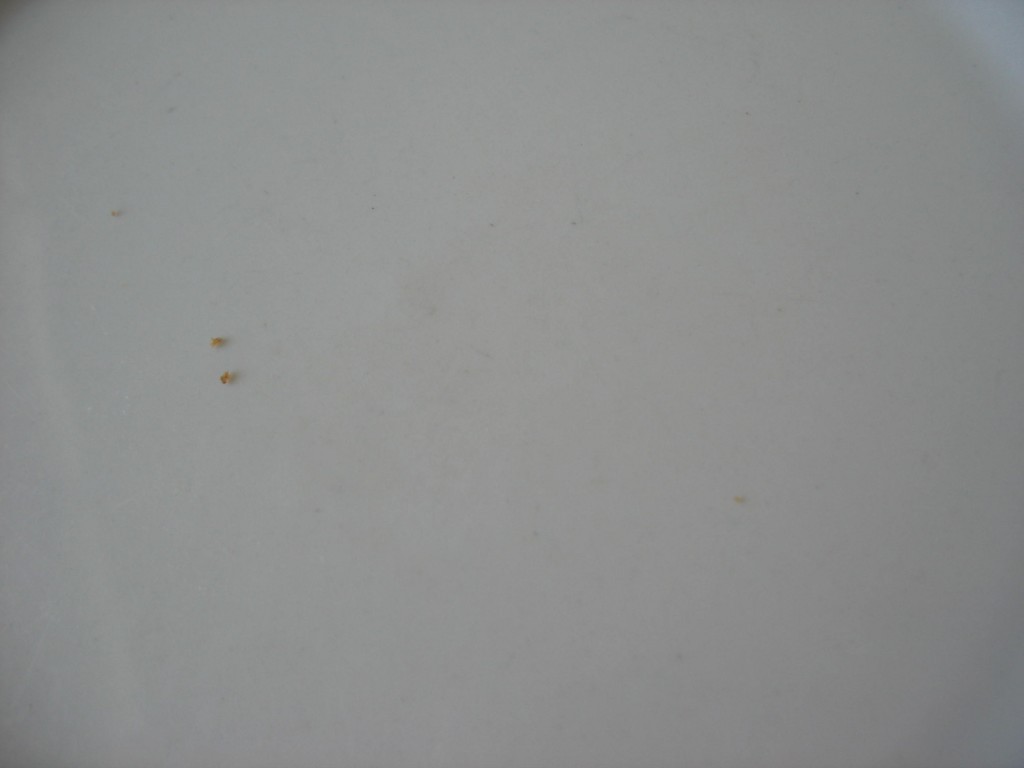 I almost threw in some mini chocolate chips, but because I knew we'd be eating this for breakfast I refrained.  But, if Sweet E was here (and had teeth), I would have totally thrown them in.
In conclusion, those of you telling me you hate Zucchini Bread: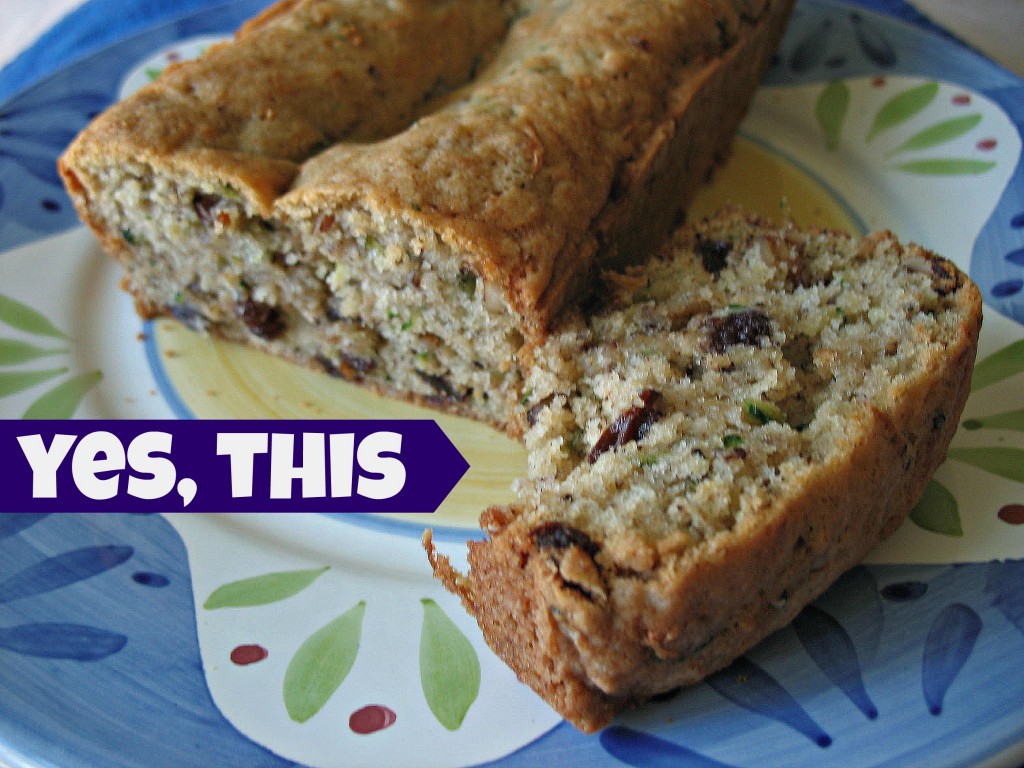 You cray-cray.
Next week: Recipe #2
Please Share on Your Favorite Social Media! ~ OMT thanks you! ~