Do Grandparents Get Jealous of the Other Grandparents?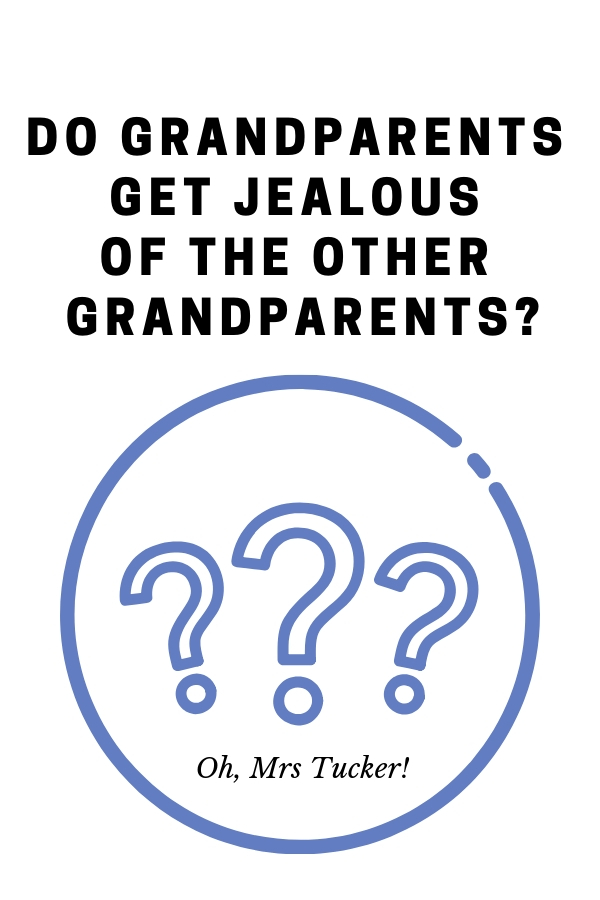 Well, that's some question, isn't it.
To tell you the truth, it makes me a little uncomfortable, simply because the short answer is yes.
YES!  YES, WE DO!
Let's delve deeper, shall we?
The question, from a loving grandmama, who is happy to share, yet found herself in the momentary and surprisingly unexpected throes of jealousy brought on by the other grandmama holding her grandchild/spending time with her grandchild WITHOUT HER PRESENT (!) caused her to ask OMT!: Do other grandparents feel this way?
As stated in my inaugural Ask OMT! post:
Here's what I promise:
* I'll answer as honestly as I can.
* I won't sugarcoat or BS my way through the answers.
* I'll offer this caveat: Once some things are seen, they can't be unseen. Are y'all sure you want to know some thangs?  Yeah?  Ok…
* You'd trust this face, right?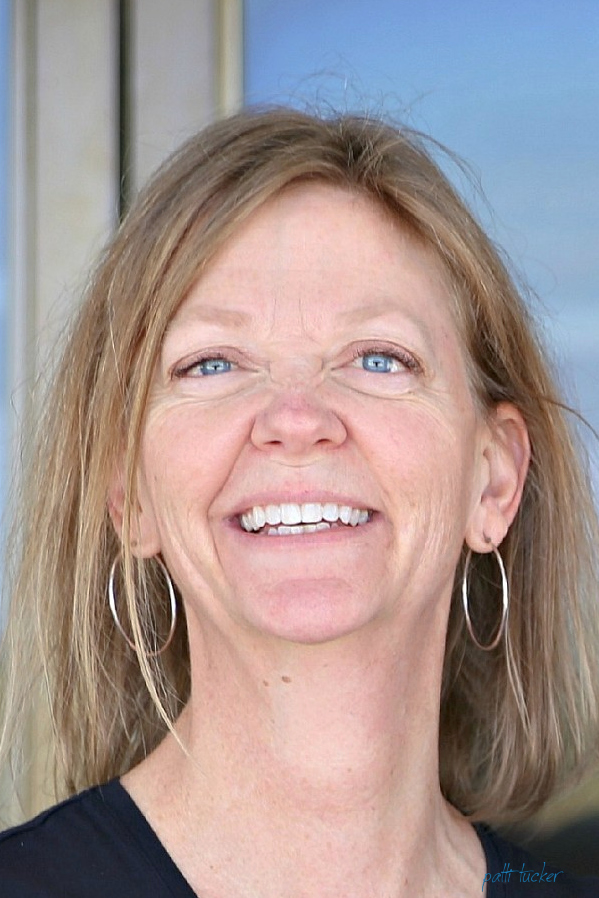 Jealousy.
Just the word causes my lip to curl. The sound of it evokes discomfort and madness.  The feel of it, the same.
To be completely clear, let's define jealousy: an unhappy or angry feeling of wanting to have what someone else has.
So, in the world of your lovely grandchildren, can it be true that jealousy has taken up a spot in your warm and squishy grandparenty heart when you see the other grandparents acting like those are their grandchildren too?!
What?
How dare they!
THE NERVE! (humor is a diffusing mechanism, y'all!)
Is it true that you are feeling unhappy because you want what they have, IE your grandchild?
Yes.  The answer is yes.
Why is this?
I think it's simple for us mommas: we spent all our child-rearing days protecting and sheltering our children from those we didn't really know and now we are in the position of not only sharing our precious grandchildren, but with those we may not know too well.
STRANGER DANGER 2.0!
Your head will reason with you:
Yes, these are the parents that raised your DIL/SIL.  The same folks.  They are loving parents and, most likely, loving grandparents.
Yep, your grandchildren most likely love/adore them as well.
You can imagine the other grandparents might feel the same way you do when they see you, the other grandparents, holding their grandchild and it makes you have the feels in your tender heart for them.
Oh, my.  This is dizzying.
The easiest solution is to get to know the interlopers other grandparents.
I mean, how can you not come to love and bond with people who will be happy to talk about your grandchild/ren all day long?
HOW?!
The great thing is they will probably have cute cute cute pics of your grandchild that you have never seen and that you would be happy to ooo and aww over (Unless you have a tiny black heart and wish these people ill.  Come on, now.  Don't be like that.  Let your heart grow, Grinchy Mcgee.)
I know when Sweet E is with his maternal side of the family, I always wish I was there too.
I feel like I'm missing all the Sweet E fun.
My guess is they probably feel the same at times when he's with us (my adorable facebook photos of E probably doesn't help matters).
Grandparent jealousy can take you by surprise.
The thing to remember is that jealousy is a normal emotion.
The problem persists when you don't take the time to ask yourself why you are feeling the way you are feeling.  And if it's not obvious up to this point in this post, I'm talking about normal relationships between families and am excluding the relationships that may be dangerous, because we all know that families aren't always sunshine and unicorns.
I'm talking about jealousy between folks that won't shank anyone for doing something as lovely as loving your grandbabies.
When I find myself feeling anything other than grateful that Sweet E is loved by many, I call to mind when Boy was an itty-bitty.  My motto back then was: Boy can't be loved by too many people.  It was simply impossible.
Even if the person loving him was someone I may have had an issue or two with, as long as I knew he was safe and loved with that person, I always reminded myself that love was the ultimate gift we give one another and who was I to stand in the way of love?
I think that holds true with our grandkiddos.
The more love they are shown and offered, the better.
What a blessing it is to be loved.
So, anonymous grandmama who bravely asked the hard question concerning grandparent jealousy, my answer is simply this: I think most grandparents have felt this way, more than they're willing to admit.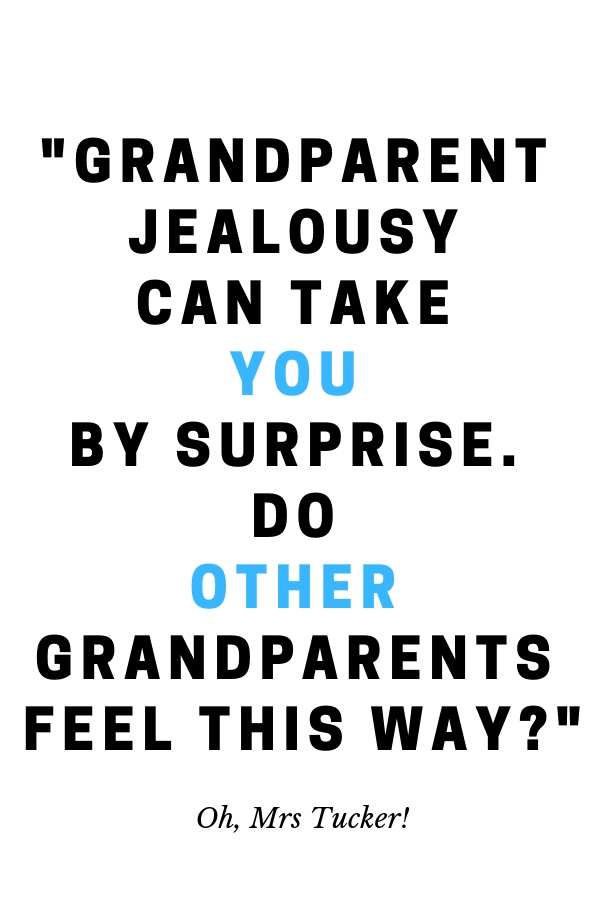 You are feeling a normal emotion. 
It's okay to feel like you are missing out or to feel like you want what they have (your grandbaby in their lap).
Just try and remember that they are probably feeling it too; there's comfort in shared misery, right?
So much of grandparenting is out of our hands.
The best we can do is be a support to our children and love their babies.
Oh, and deal with the gut-wrenching grief reality of knowing others are going to love those babies too.  And hug them.  And read to them.  And tuck them into bed.  And…
Sorry.  That's probably enough for one post.
Buck up, grandmama!
Your turn to do all those things is probably next.
What a lovely day that will be!
Keep in mind that when you have your sweet potato pie and you're doing all the fun thangs, the other grands probably wish they were sharing in the fun.
I hope I've shed a bit of light on the issue and that you feel better about your very honest and common feelings.
Once we get our fears out in the open and can talk freely about them, their power over us is diminished.
Be encouraged!
Anything you guys want to add?
Please Share on Your Favorite Social Media! ~ OMT thanks you! ~